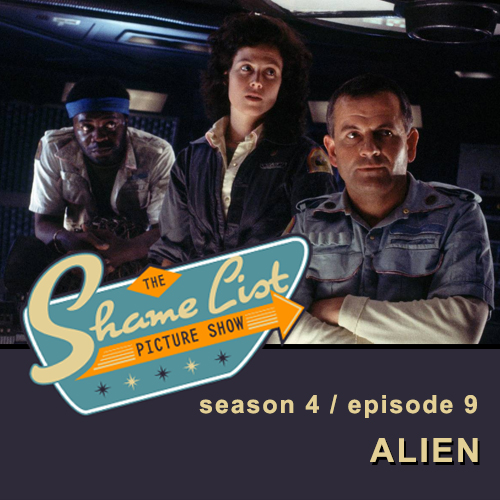 Podcast (shamelistpicture): Play in new window | Download
Subscribe: RSS
Season 4, Episode 9 (originally released on May 15, 2020)
On today's episode of SLPS, Michael and Nick cross another mammoth sci-fi film off Nick's shame list, Ridley Scott's ALIEN. We discuss everything from editing techniques, theme, score, and how you can build character without lots of exposition.
On top of that, we discuss the first DVDs Nick and Michael ever bought! It's a fantastic listen!
Please visit our sponsor Midnight Movie Society and use the promo code SHAMELIST to receive 33% off your first 3 months!
As always, please rate, review, and subscribe. 
Be sure to check out our Patreon at www.patreon.com/shamelistpictureshow
Edited by: Michael Viers
Produced by: Nick Richards & Michael Viers
Theme Music by: The Directionals
Opening Narration by: Zach McClain
Credits Music by: Ten-Speed
Logo Design by: Amanda Viers