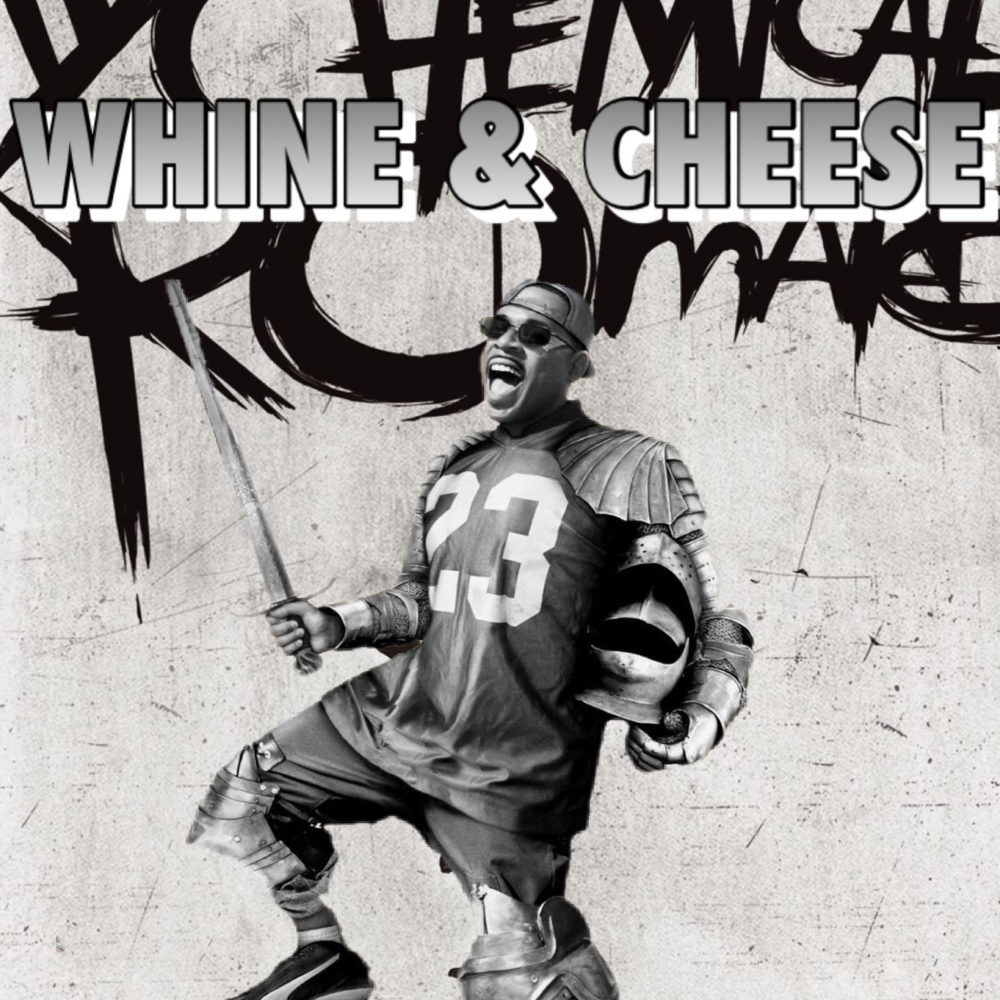 Podcast (whinecheese): Play in new window | Download
Subscribe: RSS
We bring you another Z**m edition of the show this week and we're joined by Max Davis to discuss My Chemical Romance's The Black Parade and Martin Lawrence's Black Knight. There are a lot of influences shining through the album such as the Shrek soundtrack, acoustic Danzig covers, and Gogol Bordello. Joey suspects Tyler will like it… will he? We dedicate a decent portion of the show to discovering the wonders of PlutoTV while our guest heavily critiques Martin's swag. Come one, come all to this tragic affair!
Don't forget to rate/review/subscribe/email!
Whine & Cheese: A Podcast About Whiny Records and Cheesy Movies began in Spring 2018. It is a love letter to all things whiny and cheesy, from Rites of Spring to Hawthorne Heights, Varsity Blues to Fifty First Dates, and everything in between. Listen as the trio of Joey Breeding, Mike Paulshock, and Tyler Smith mix and match two of life's great audio and visual pleasures.
Twitter and Instagram. While you're at it, email us with your pairing suggestions, questions, Weird Al parodies, and comments!
As always, ratings & reviews go a long way and are appreciated.
Thanks LVAC for the support!
Art by Jon Weed (check him out, he rules!)