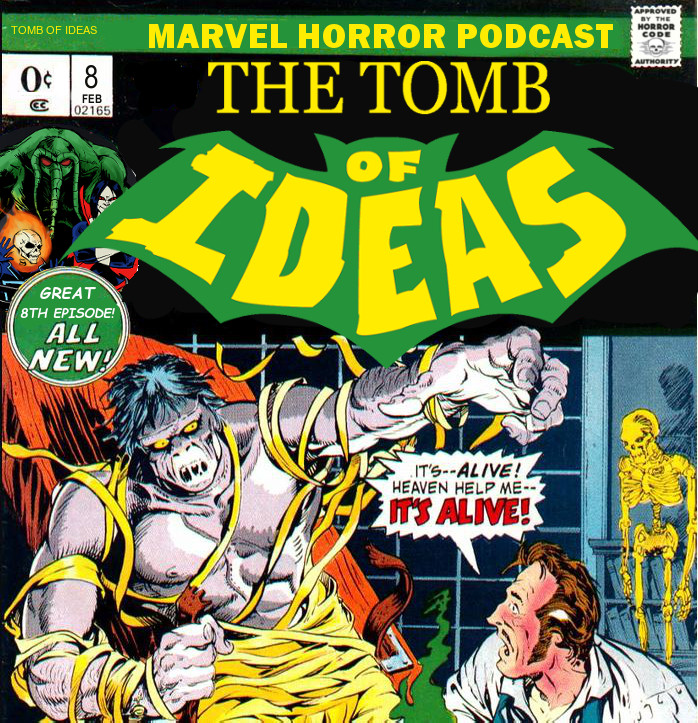 Podcast (tombofideas): Play in new window | Download
Subscribe: RSS
Welcome back, Tomb Believers!
We've stitched together a great set of shows for you this month, a month we're calling FRANKUARY, and after you see the comics we have lined up for you, we think you'll know way.
First up, adapted from Mary Shelley's scifi/horror classic we have:
Monster of Frankenstein #1 "Mary Shelley's Frankenstein" (January 1973)
Then we return to that caped cornerstone of the podcast:
Tomb of Dracula #6 "The Moorlands Monster!" (January 1973)
Rounding out the podcast with the most dynamic, action packed adventure of Jack Russell yet in:
Werewolf By Night #3 "The Mystery of the Mad Monk!" (January 1973)
So tighten you neck bolts and drive into the most terrific trio of titles that has ever appeared on our proud little podcast.
Ex-HELL-sior!
-Gravely
Send your feedback to [email protected], our website, our Facebook page, or follow us on Twitter @TombofIdeas.
Original Artwork by Carl Howard.
Follow him on Instagram @boynightwing