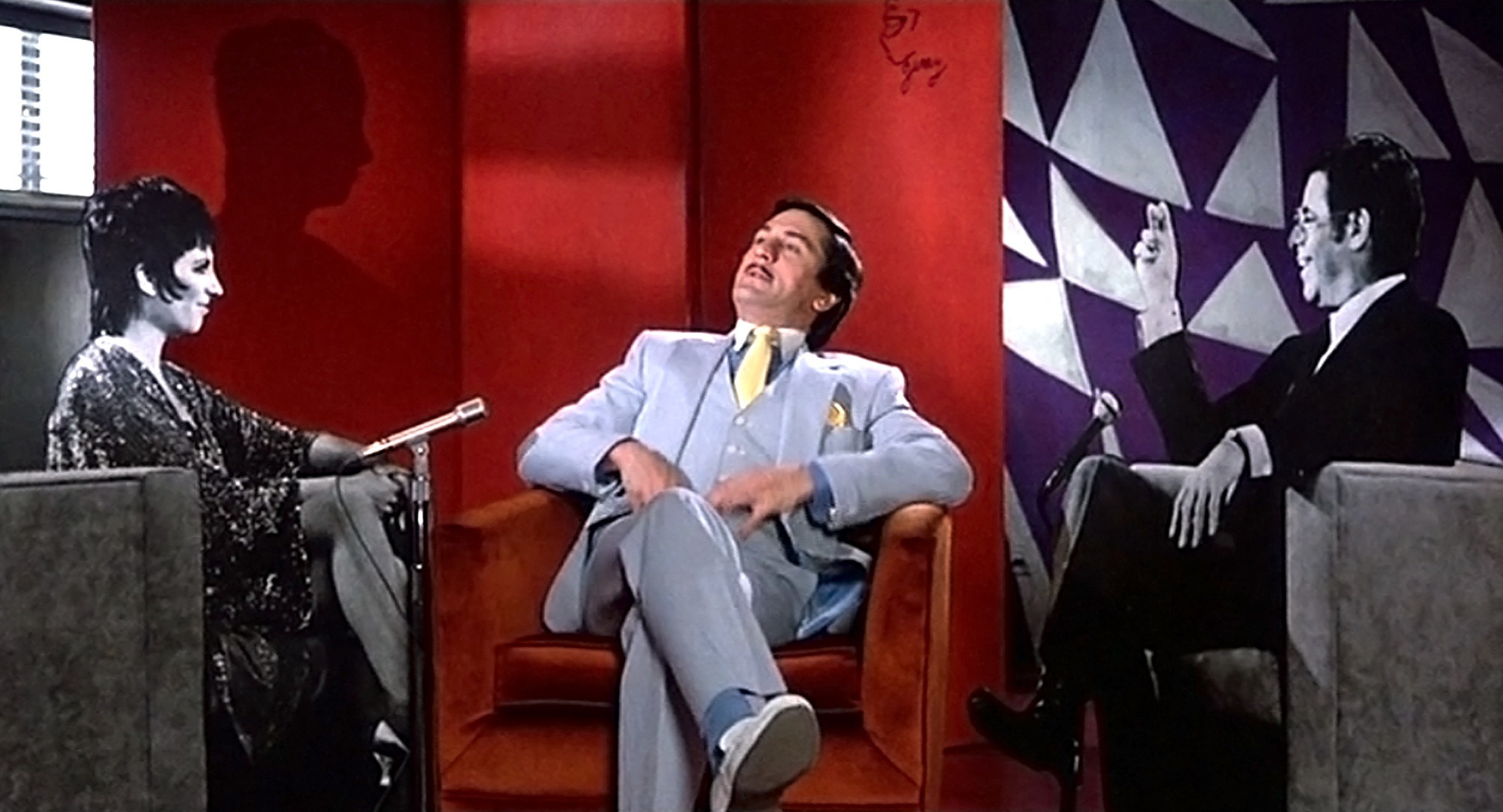 Podcast: Play in new window | Download
Subscribe: Apple Podcasts | RSS
WHAT IS THIS, A BRAND SPANKING NEW EPISODE OF THE GREATEST FILM PODCAST ON THE PLANET HOSTED BY TWO AGING BROWN PUNKS? yeah it's us, and we are back! If you listen to this show with any regularity you will be justifiably amazed that we have a new episode for you so quickly! You will also notice that we are discussing one film rather than two, and these two things are related! We are trying to record more regularly but offer slightly shorter episodes. Will it work? Who knows, but we are going to try anyway and see what happens.
On this episode we decided to return to New Hollywood and discuss a Scorsese film that maybe does not get as much attention as some of his others, The King of Comedy. Recently this incredibly awkward film did enter the public consciousness with some of the direct references to it in Todd Phillip's Joker (19), but it doesn't seem like this discussion lead a lot of new people to check out the film.
This is true every episode but just to be clear, we are no experts here on Cinepunx. We are exploring films and only occasionally covering things we feel like we have any insight on. More often the show is about us learning new things, and thus if you are a die hard Scorsese fan and you want to let us know something we got definitely wrong, no problem. We would always love to learn more.
We do our usual WACK AND ON TRACK gimmick and there is not a ton there we need to link to but here are a few things worth checking out
HOME FRONT (Faded State from the new record plays during the break)
EPISODE OF FIRST SEVEN INCH CLUB I was on
As usual we are beyond grateful to everyone who listens and supports the show and the network, please check out some of the other amazing shows that are a part of the family, tall a friend, and spend some time hitting us up with your ideas and questions!
Thanks for listening, spend some time checking out our Patreon, and of course check out the family of shows available at Cinepunx.com.
LEHIGH VALLEY APPAREL CREATIONS
ESSEX COFFE ROASTERS -(enter code CINEPUNX for 10% off)
ROUGH/CUT FAN CLUB MAKING THE GREATEST SHIRTS TO EVER EXIST FUCK