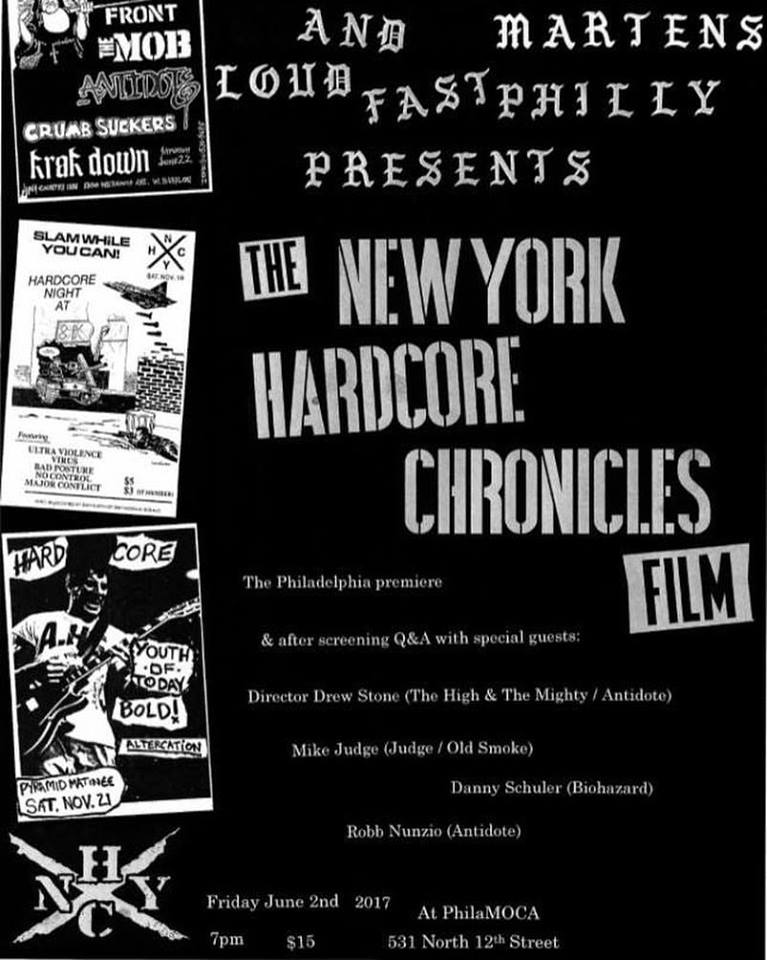 Podcast: Play in new window | Download
Subscribe: Apple Podcasts | RSS
WELCOME FRIENDS, ENEMIES, CRETINS AND DANDYS! I dunno.
Yes, it is another stage-divingly good episode of CINEPUNX! On this episode we have the Q&A portion of our event, the Philly "Premiere" of THE NEW YORK HARDCORE CHRONICLES FILM!
The event was a lot of fun, but it also was maybe not what we expected it to be. So we recorded a lengthy introduction with our co-presenter and friend of the show and host of L!F!P!  Joseph Gervasi. Basically, if you wanna hear us discuss how it went, the idea of punk documentaries, and maybe some other random stuff, that is the first hour. If you are only interested in the Q&A, skip ahead about an hour.
Thanks to everyone who came out, to PhilaMOCA for being the best venue ever, and to Drew Stone for bringing his film to Philadelphia!
We also discuss on the episode, Josh and I, an amazing night we had thanks to Josh Goldbloom. Huge thanks to him, and here is a picture of us meeting the dudes from Monster Squad
RATE
REVIEW
SUBSCRIBE
DOWNLOAD DOWNLOAD DOWNLOAD
Check out our Patreon! thanks