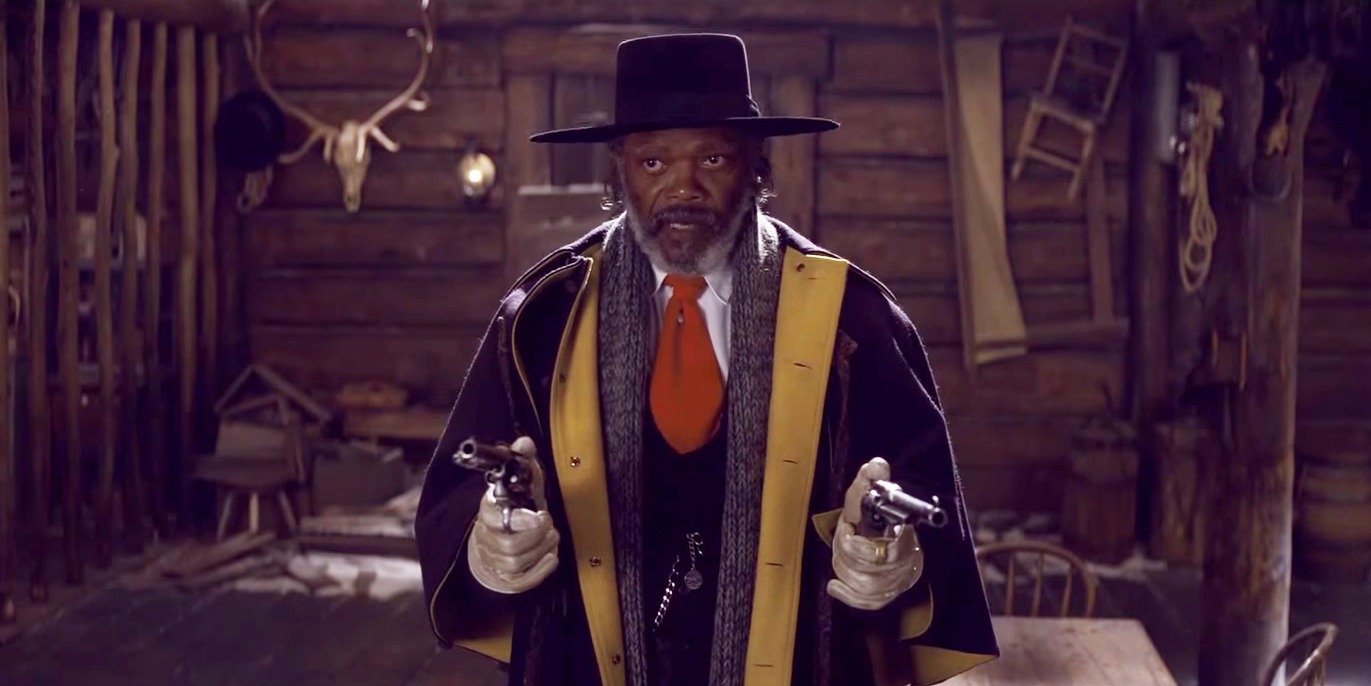 Podcast: Play in new window | Download
Subscribe: Apple Podcasts | RSS
NOW YOU STOP RIGHT THERE AND RAISE YOUR HANDS TO THE SKY YOU CINEPUNX BECAUSE WE ARE CARRYING PRECIOUS SPOILERS!!
Hey friends, and welcome to the latest travesty that is Episode 43 of CINEPUNX, brought to you in glorious MP3!!
This episode we sat down with Hexter (@hexter ) who you may know as the handsome ginger who works so many R5 Productions shows in Philly and specifically in the box office of Union Transfer. What you may not know, but we cover in this episode, is that Hexter is a giant movie nerd, JUST LIKE US!!
We engaged in a lively discussion of THE HATEFUL EIGHT, the latest film from controversial director Quentin Tarantino.
Ok, so first and foremost, this episode contains spoilers. We also ran into a brief technical issue. Basically my laptop died so we switched to the digital recorder, which was no big deal. The problem was that I thought I was recording, and I was not. Oops. So everything after the third musical break is a aprt of that later recording, which is kind of truncated. We lost almost 20 minutes of great discussion, which ten minutes was probably just my yappin, but some of it was Hexter so major apologies to him. I also make some really strong claims this episode that, in retrospect, I am not sure if I am on the most solid ground with. Feel free to type in all caps to me in the comments, or hit us up on social media
This episode, as last, we had the great and fine honor to record at AMALGAM COFFEE AND COMIC SHOP  (picture below)
As usual they were so welcoming and friendly and just awesome to talk to. We had a brief convo before we started with Randy who is on the FANTASTIC Black Tribbles Podcast and I think honestly we missed out not getting that recorded. Randy is great, and that show is great, and that coffee shop is great. We are so honored that they would welcome weirdos like us so cordially. So, thanks!
As usual, please annoy your peoples with us. RATE, REVIEW, SUBSCRIBE!
yes, we are still taking pre-orders for shirts
yes, we still need writers for the site
yes, we still could not do this without behind the scenes folks like Justin Lore and Doug Tilley and Justin Miller and Mikey Smack and such.
yes, you should check out our new show HORROR BUSINESS
yes, you CAN expect more new shows to come
no, I don't got nuthing else
peace