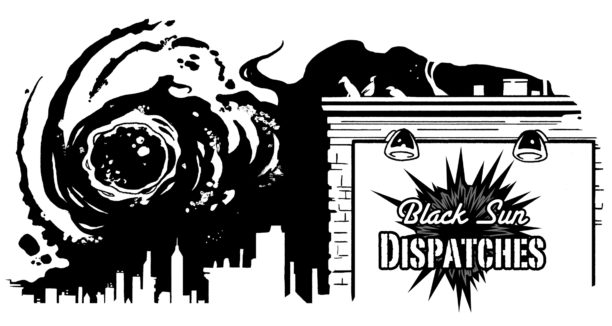 Podcast (blacksundispatches): Play in new window | Download
Subscribe: RSS
Welcome to the city beneath the black sun. Lost in a dark world, surrounded by an endless desert filled with countless threats, the citizens still standing are forced to make a life for themselves in a strange and hostile land where terror and wonder wait behind every corner.
There are countless streets in the city beneath the black sun, but only one person who knows every curve and turn. That would be Priya Patel, who guides who old yellow cab on an endless winding journey through this darkened world. She may even have started to believe that she has seen everything there is to see.
But one fare is going to change all that. One fare is going to take Priya Patel down a road not even she could ever have imagined.
For news, updates, and other weirdness, you can follow us on Twitter at @BlackSunShow.