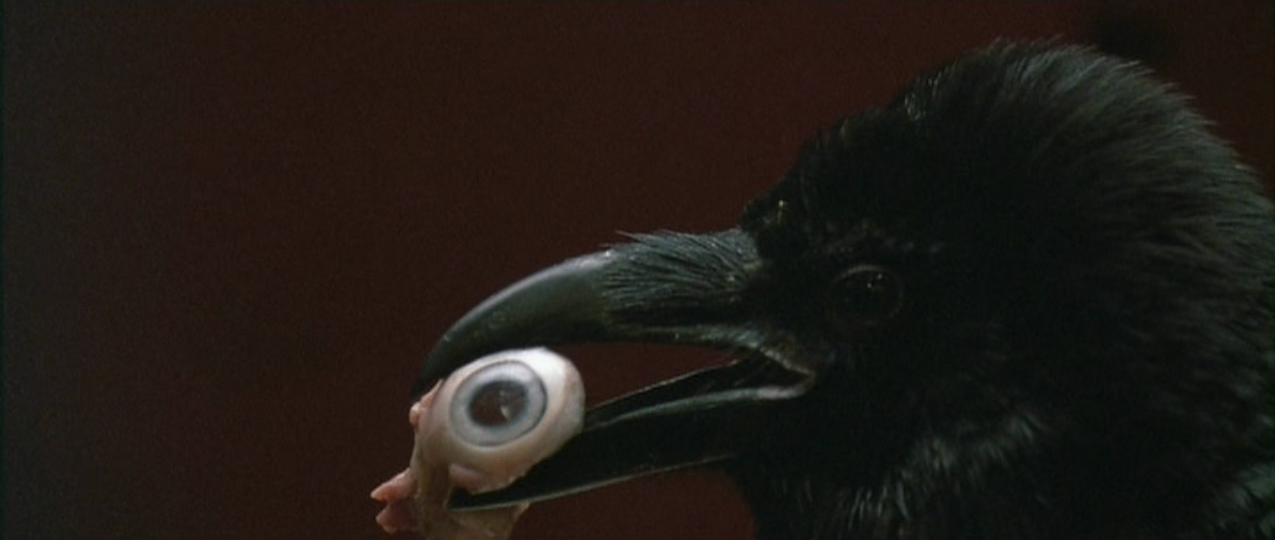 Podcast (horrorbusiness): Play in new window | Download
Subscribe: RSS
Welcome back, and behold the episode that breathes new life and blood into a flagging podcast! With the addition of Liam O'Donnell, renowned cinephile, celebrated Friday Night Lights fan and cohost of the Cinepunx podcast, Horror Business forges bravely forward into a new direction.
In the inaugural episode of the new format, we dissect two films: Nicholas Roeg's Don't Look Now and Dario Argento's Opera. Special attention is paid to the subtext of Don't Look Now (grief over the loss of a child and how that grief can affect the relationships with a partner, the nature of free will vs. fate, the horror that lies in doubting ones own sanity), the startlingly realistic depiction of a married life in Don't Look Now and how that contrasts sharply with modern cinema's obsession with an idealized version of sex as opposed to the "warts and Nowall" presentation of it in Roeg's film. The initial morally ambiguous nature of many of the supporting characters and the resulting sinister portrayal of Venice, a city frequently romanticized in film, is also examined.
In regards to Opera, the rather distinct style of cinematography is a focal point of our discussion; in that it seeks to depict a similar sinister voyeurism as Don't Look Now. Argento's style, particularly his work in the giallo subgenre, and his impact on horror films, is examined, specifically in the rather peculiar yet groundbreaking reversal of the roles of men and women in horror. The pacing, acting, music, and visual style of the movie being literally operatic are discussed.
So without giving too much more away, thanks to everyone and anyone who checked this episode out. Any questions, comments, suggestions for movies and guests, or if you yourself want to join us for a movie viewing or even an episode, can be sent to [email protected]. Big ups to Justin Miller for designing our awesome logo (you can see more of his work and purchase some of it if it tickles your fancy at his www.hauntlove.com.) Also large ups to Doug Tilley of "Eric Roberts Is The F@&#*!$ Man" fame for his web stuff wizardry and finally biggest ups go out to Josh "Bojangles" Alvarez for being an all around rad dude. Thanks!