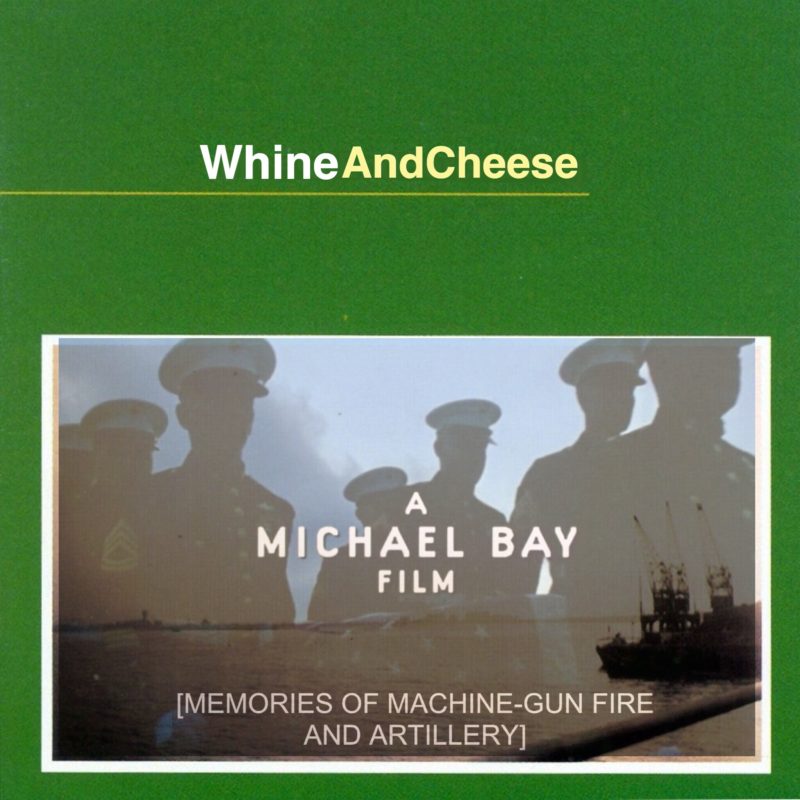 Podcast (whinecheese): Play in new window | Download
Subscribe: RSS
Whine & Cheese – Episode 9: Joey and Mike get their geology on with this week's pairing and discuss Mineral's Endserenading alongside the 1996 action thriller The Rock. They're joined by their first special guest, emo and Nic Cage superfan, Tyler Smith! Tyler wrote the new theme song that debuts at the beginning of the episode as well. The episode starts off with some softer, quieter sounds from 1998, and then the three chemical super freaks eventually attempt their best Cage impression. The word "posthumous" gets thrown around four times in this episode — sorry about that. Towards the end, we get a glimpse of a film that will be covered down the line for Tyler's inevitable return. Hopefully, you're insured.
Whine & Cheese: A Podcast About Whiny Records and Cheesy Movies began in Spring 2018. It is a love letter to all things whiny and cheesy from Rites of Spring to Hawthorne Heights, Varsity Blues to Fifty First Dates, and everything in between. Listen as the pairing of Joey Breeding and Mike Paulshock mix and match two of life's great audio & visual pleasures.
Twitter and Instagram. While you're at it, email us with your pairing suggestions, questions, Weird Al parodies, and comments!
As always, ratings & reviews go a long way and are appreciated.
Thanks LVAC for the support!
Art by Jon Weed (check him out, he rules!)