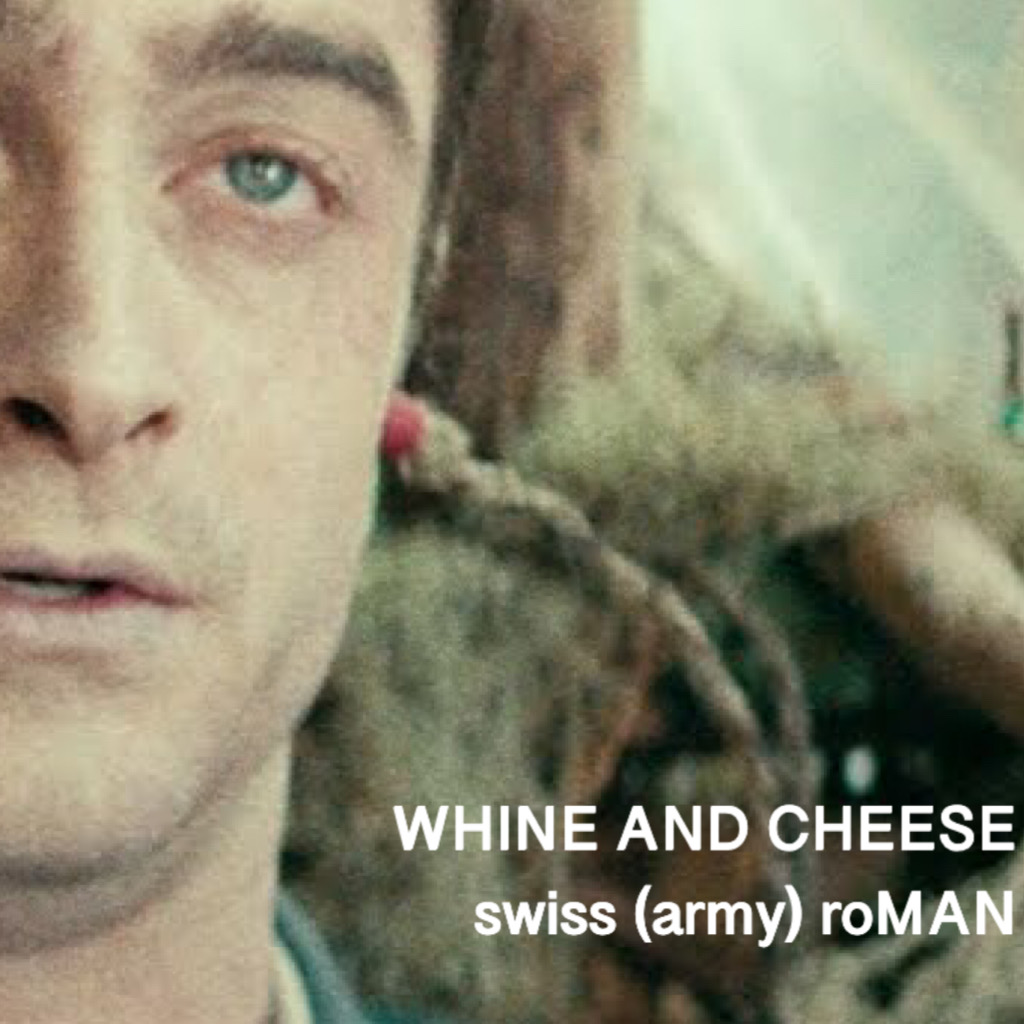 Podcast (whinecheese): Play in new window | Download
Subscribe: RSS
Long time friend of the show Will Hochgertel joins us this week to discuss Dashboard Confessional's The Swiss Army Romance and the surreal journey of Swiss Army Man. Tyler reveals that he has a playlist called "Party Time." What do you think is on it? We debate the meaning of D-board's name seeing as how our man Chris C. is a man of the cloth, so we go straight to the source and call him up. Joey can't remember the name of a popular children's show (JJ The Jet Plane) while Tyler does extensive research on a clock he owns & talks about diner pancakes. Mike tries desperately to get us back on track as always, so Joey tries to buy his silence with $10. We talk about the movie, too, I swear. It's basically Fight Club with Harry Potter. BRB this car is my confession ~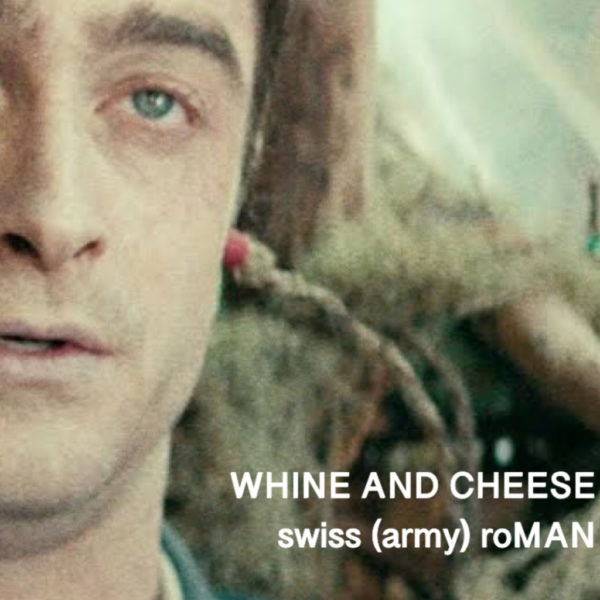 Whine & Cheese: A Podcast About Whiny Records and Cheesy Movies began in Spring 2018. It is a love letter to all things whiny and cheesy from Rites of Spring to Hawthorne Heights, Varsity Blues to Fifty First Dates, and everything in between. Listen as the trio of Joey Breeding, Mike Paulshock, and Tyler Smith mix and match two of life's great audio and visual pleasures.
Twitter and Instagram. While you're at it, email us with your pairing suggestions, questions, Weird Al parodies, and comments!
As always, ratings & reviews go a long way and are appreciated.
Thanks LVAC for the support!
Art by Jon Weed (check him out, he rules!)