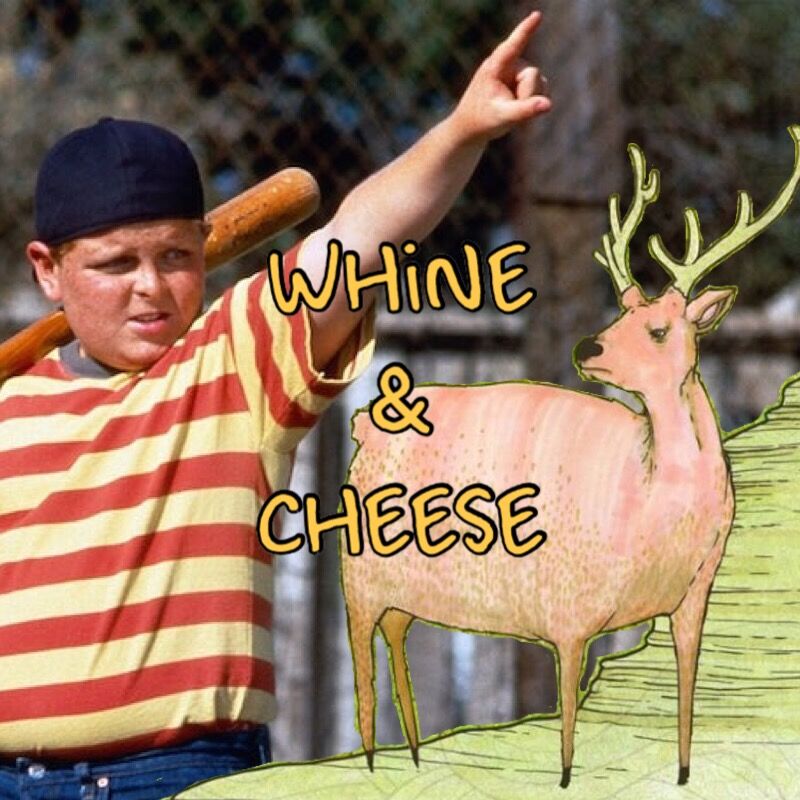 Podcast (whinecheese): Play in new window | Download
Subscribe: RSS
Do not adjust your listening speed… or do, see if I care. Celebrating the end of summer, this week's episode covers CSTVT's Summer Fences and 1993's The Sandlot. We start off with CSTVT vs. Castevet, emo vs. black metal, Tyler vs. bike riding fashion. We have a secret guest this week about halfway in (hint: Mike is allergic to her). Joey debuts a new segment about Scoot McNairy that may only last this episode, we'll see how it goes. We try to decipher all the uses of the word "pickle" & understand why Denis Leary isn't a worse stepdad. We're bakin' like toasted cheesers over here!
Whine & Cheese: A Podcast About Whiny Records and Cheesy Movies began in Spring 2018. It is a love letter to all things whiny and cheesy from Rites of Spring to Hawthorne Heights, Varsity Blues to Fifty First Dates, and everything in between. Listen as the trio of Joey Breeding, Mike Paulshock, and Tyler Smith mix and match two of life's great audio and visual pleasures.
Twitter and Instagram. While you're at it, email us with your pairing suggestions, questions, Weird Al parodies, and comments!
As always, ratings & reviews go a long way and are appreciated.
Thanks LVAC for the support!
Art by Jon Weed (check him out, he rules!)