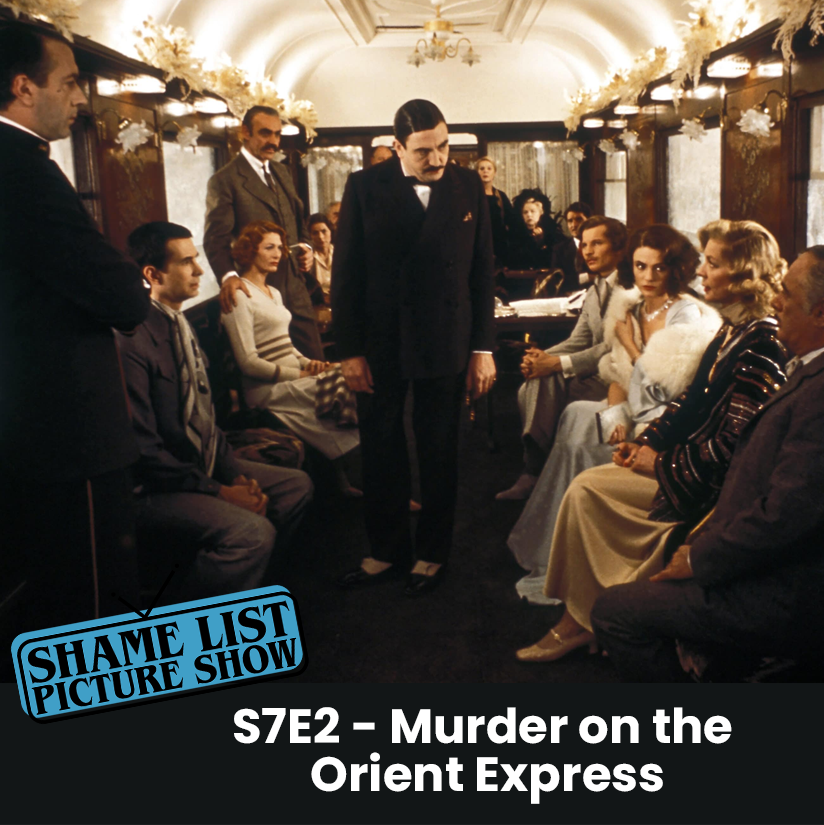 Podcast (shamelistpicture): Play in new window | Download
Subscribe: RSS
Season 7, Episode 2 (originally released on March 11, 2023)
Michael and Nick are back with more murder fun on the newest episode of SLPS where the duo discusses Sidney Lumet's star-studded Agatha Christie whodunit adaptation — MURDER ON THE ORIENT EXPRESS.
On this episode, we discuss why some whodunits work better than others, how to handle an "uninteresting" character, and compare the Lumet version to the 2017 Kenneth Branagh adaptation.
As always, please rate, review, and subscribe.
Be sure to check out our Patreon at www.patreon.com/shamelistpictureshow

Edited by: Michael Viers
Produced by: Nick Richards & Michael Viers
Theme Music by: The Directionals
Opening Narration by: Zach McClain
Credits Music by: Ten-Speed
Logo Design by: Amanda Viers