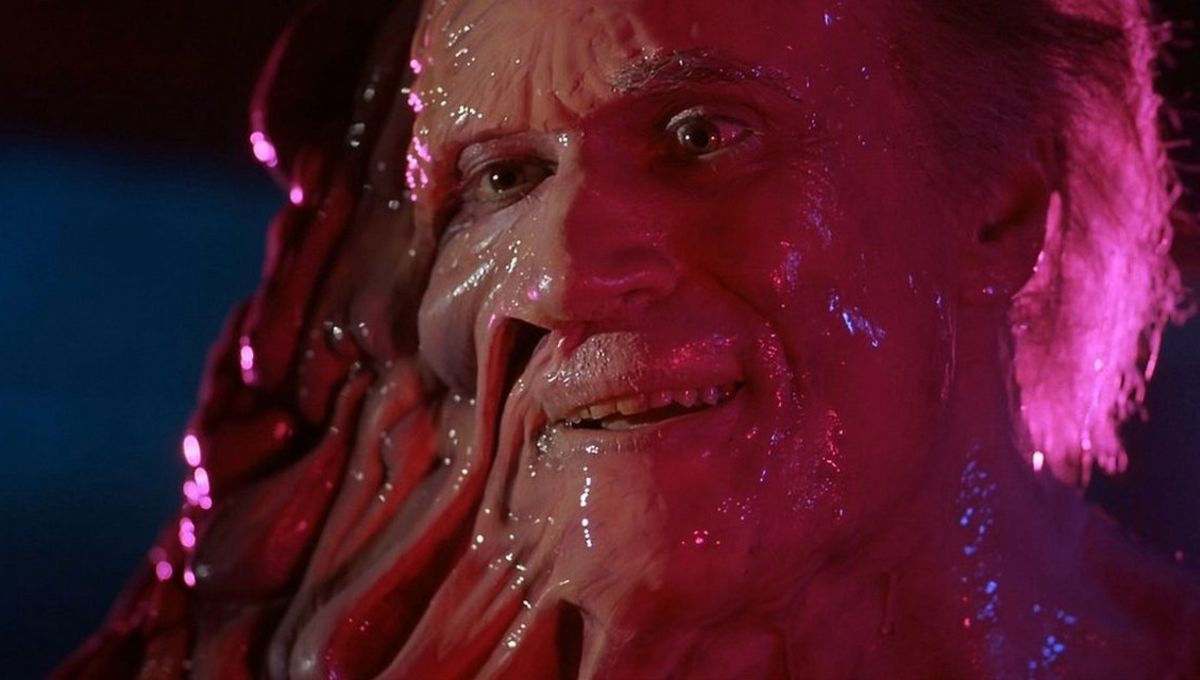 Podcast (horrorbusiness): Play in new window | Download
Subscribe: RSS
Greetings, and welcome back to Horror Business. We have one awesome episode in store for you guys. In this episode we're talking about 1986's From Beyond and 1995's Castle Freak, and we were joined by Devin Boudreaux of Boise straight edge outfit Rejection Pact
First and foremost we want to give a shoutout to our sponsors over at Lehigh Valley Apparel Creations, the premiere screen-printing company of the Lehigh Valley. Chris Reject and his merry band of miscreants are ready to work with you to bring to life your vision of a t-shirt for your business, band, project, or whatever else it is you need represented by a shirt, sweater, pin, or coozy. Head on over to www.xlvacx.com to check them out. Also, thank you to our Patreon subscribers. Your support means the world to us and we are eternally grateful for that support. Thanks!
We start by briefly discussing H.P. Lovecraft's impact on horror and what we've done lately involving horror. Devin talks about seeing Blood Harvest for the first time, completing his Hammer horror Christopher Lee collection the Blu Ray of Scars Of Dracula, and watching the Purge TV series. Liam talks attending the recent Reel Weird Weekend event at Mahoning Drive and seeing Remote Control and Videodrome and seeing Ready Or Not with Justin, who also talks about watching the second season of AMC's The Terror, beginning Netflix's Mindhunter, the trailers for The Lighthouse and Little Monsters, and seeing IT: Chapter Two, the review of which you can read here.
Discussion starts with From Beyond. We give a brief outline of the film, highlighting the fact that this is the second time Stuart Gordon has worked on a Lovecraft adaption with both Jeffery Combs and Barbara Crampton.
We each give our backgrounds on the film and how we discovered it. The look of the film, including the color palate and claustrophic set design is discussed in how it echoes Lovecraft's own style of storytelling.
Devin makes the comparison how the film was later echoed thematically by The Matrix. The sexuality of the film is discussed, in that the Praetorious character is portrayed as a seething ball of sensuality.
We touch upon how the film lacks the touch of kitsch that Re-Animator had, as well as being more gruesome and grisly than Gordon's prior adaption of Lovecraft. Ken Foree as the audience surrogate is touched upon, as he is the only purely good character throughout the entire movie.
Next up is Castle Freak. We begin by discussing the origins of the movie, in which Charles Band made a poster for the movie first and then hired Stuart Gordon to make a movie based around the poster.
We give a brief outline of the film and Justin agonizes over not knowing where Charles Band got the money to buy a castle. Justin talks about how the movie, despite being based on a Lovecraft story, actually inject into the movie a common theme in Lovecraft that wasn't present in the source material.
Devin talks about how this was his first viewing of the movie and how it didn't quite live up to his expectations based on the posters he'd seen at the video store as a kid.
Liam discusses about how the movie, despite clearly being shot only to take advantage of a creepy setting, actually works.
The lack of character development is touched upon as is the overall shortage of sympathetic characters. We conclude by discussing the "cheapness" of how the film looks.
First and foremost, thank you to Devin for taking the time to talk spooky movies with us. You can and should check out his band on IG at @rejectionpact. As always thanks to everyone and anyone who donated on Patreon, checked this episode out, or shared a tweet/shared a post on FB/gave us love by recommending us to someone. We love you forever for listening. Any questions, comments, suggestions for movies and guests, or if you yourself want to join us for a movie viewing or even an episode, can be sent to [email protected]. We would love to hear from you! Thanks always to Justin Miller, Jacob Roberts, and Doug Tilley for their technical contributions and fliers, Mike Smaczylo for the shirts and fliers (you can check more of his work out at here), and also thanks to Josh Alvarez for the theme song, Chris, Brad, Alexis, and LVAC for the support and buttons (check them out at www.xlvacx.com), and a HUGE thank you to anyone who retweeted us or shared something on Facebook that we posted. Follow us on Twitter and Instagram at @thehorrorbiz666, like us on Facebook at facebook.com/thehorrorbiz66, check out our Spotify account at Cinepunx, and remember to rate, review, and subscribe to us on ITunes. In fact, if you write us a review, email us with your mailing address and we'll send you some free pins and stickers! Check out www.cinepunx.com for more info on some of our other podcasts, some ultra stylish Cinepunx related merchandise, and how you can donate to our Patreon! Until next time…thanks!