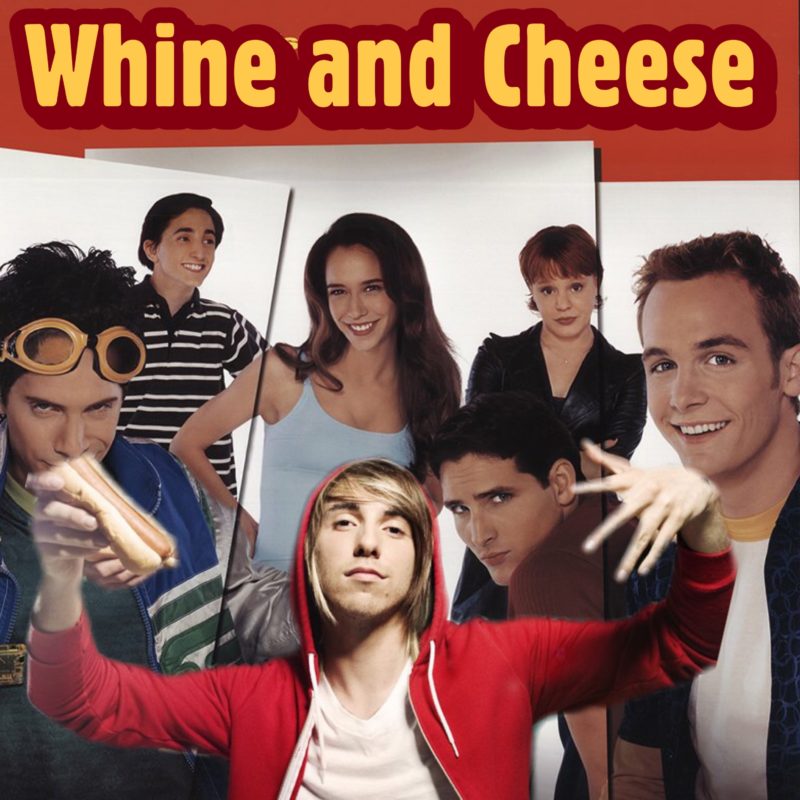 Podcast (whinecheese): Play in new window | Download
Subscribe: RSS
Whine & Cheese – Episode 16: We're throwing a sweet 16 party this week. In addition to adding reccurring man-on-the-street, movie synopsis expert Tyler Smith as a permanent co-host of the show this week, we've also got special guest and fellow p-caster Kate Eingorn of Film Friends joining us to discuss her pairing of All Time Low's The Party Scene and Can't Hardly Wait.
The website last.fm is brought up a lot, and Kate humbly brags about how many times she scrobbled a song from this album. Joey connects the dots between this band and his home state with yet another useless Delaware connection. Mike disrespects a Bear vs. Shark t-shirt for the sake of the podcast which sends Tyler down a rollercoaster of ideas for his trash bag of band shirts in his basement. The gang is pretty divided on the Whine this week but all seem to agree that the Cheese is a classic. They go together like Jason Segal and watermelon.
Whine & Cheese: A Podcast About Whiny Records and Cheesy Movies began in Spring 2018. It is a love letter to all things whiny and cheesy from Rites of Spring to Hawthorne Heights, Varsity Blues to Fifty First Dates, and everything in between. Listen as the trio of Joey Breeding, Mike Paulshock, and Tyler Smith mix and match two of life's great audio & visual pleasures.
Twitter and Instagram. While you're at it, email us with your pairing suggestions, questions, Weird Al parodies, and comments!
As always, ratings & reviews go a long way and are appreciated.
Thanks LVAC for the support!
Art by Jon Weed (check him out, he rules!)