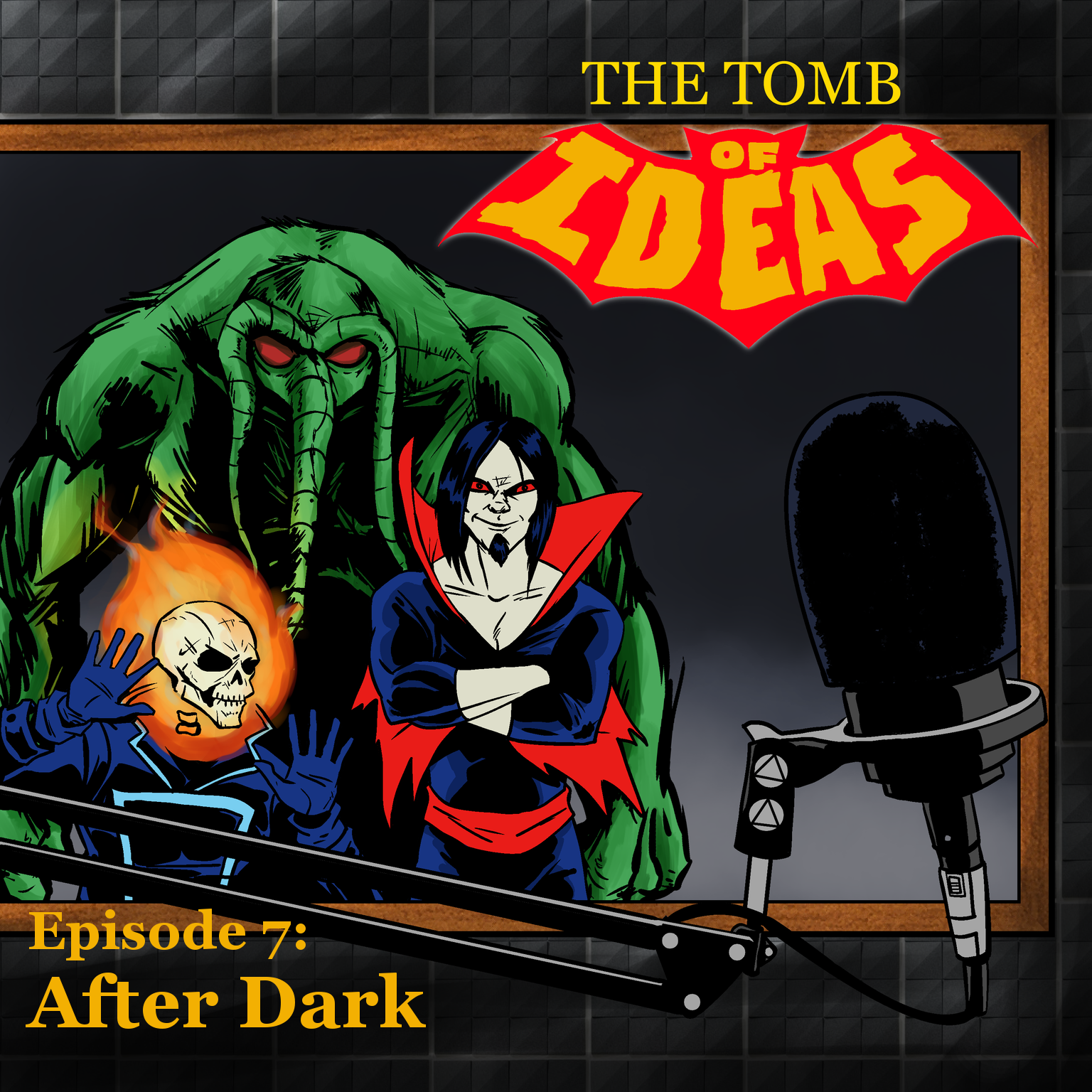 Podcast (tombofideas): Play in new window | Download
Subscribe: RSS
Welcome back, Tomb Believers!
It was bound to happen eventually: You put two unwilling podcasters in a tomb with a supply of booze and comic books, and then have them record at a late hour.  You were bound to get the bit of scintillating silliness we're calling TOMB OF IDEAS: AFTER DARK.
As for the four-color funny books our pickled presenters will discuss in this most special of special episodes, we proudly present the debut outing of one Mr. STEVE GERBER with:
Adventure into Fear #11 "Night of the Nether Spawn!" (December 1972)
And we continue the saga of everyone's favorite blazing biker GHOST RIDER in:
Marvel Spotlight #7 "Die, Die, My Daughter!" (December 1972)
All this is to say, if you don't dig this extremely experimental outing…don't say we didn't warn you. Drink responsibly, Tomb Believers, and as always…
Ex-HELL-sior!
-Gravely
Send your feedback
to [email protected], our website https://tombofideas.blogspot.com/, our Facebook pagehttps://www.facebook.com/tombofideas/, or follow us on Twitter @TombofIdeas.
Podcast Cover Art by Carl Howard.
Follow him on Instagram @boynightwing