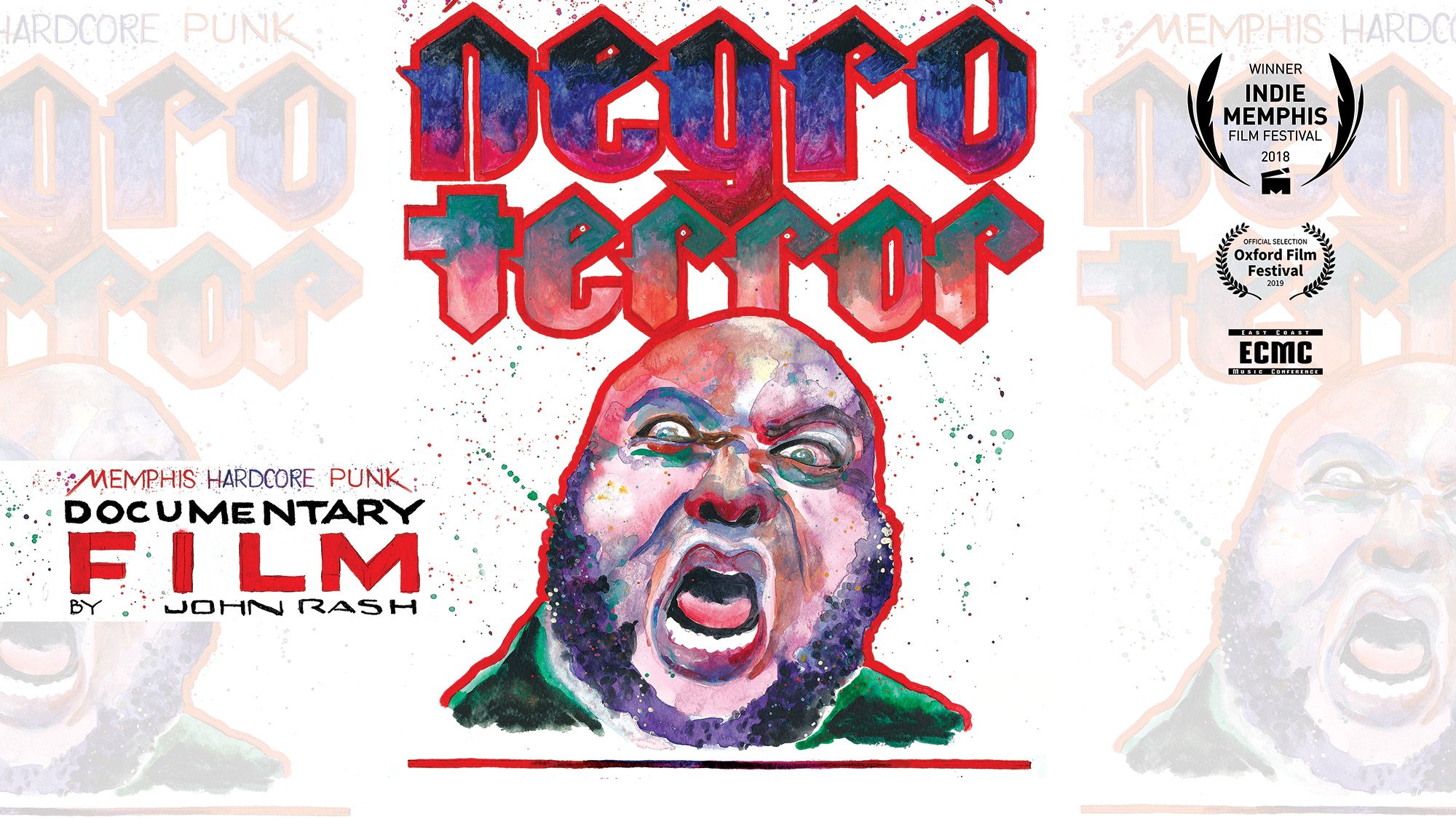 Memphis hardcore band Negro Terror first came to my attention via a post wherein someone was like, "Hey, this is a hardcore band made up of three black guys who are covering Skrewdriver songs to put a thumb in the eye of white supremacists." Or something to that effect.
Count me in, right?
So, here's the thing: anyone who's a fan of oi / streetpunk / hardcore — hell, any sort of heavy or extreme music — is aware of the various pitfalls, sandtraps, and dangers lurking within those subgenres. Anyone who's been told about a new black metal band within the last decade knows that the first thing you do is Google "[band name] racist?" just to be on the safe side.
I checked out their debut EP, The Bootlegg, and it's really weird to hear a band covering not one, but two, Skrewdriver songs ("Invasion" and "Voice of Britain" as "Voice of Memphis") as well as Combat 84's "Rapist." Anyone who's familiar with the bands immediately gets this "Hey, now … um …" feeling as soon as it becomes apparent as to what songs are being played.
But then, you get the context, and it's this sudden sense of relief: "Oh, thank fucking god." There's really nothing worse than liking a band and then hearing them do some song — like something by Skrewdriver or Condemned 84 — and have to write them off for good. However, when the band is Negro Terror and they want "to promote unity and awareness about the crimes in the punk scene, everything from domestic abuse to the obvious racism displayed by those claiming to be 'patriots' (as the band bio for frontman Omar Higgins states), you understand just why they're so important to the world of hardcore.
It's not just novelty value, though. I get the feeling that many people like the idea of being able to listen to music about which they'd otherwise feel guilty by being able to say, "Hey, but they're people of color, so it's okay!" Negro Terror is a legit, old-school hardcore band. It's skinhead rock 'n' roll — not for nothing does that same bio of Higgins name-check fellow southern oi band, Atlanta's Anti-Heroes.
Thus, we come to the Southern Documentary Project's hour-long profile of the band, entitled simply Negro Terror. Directed by John Rash, the film comes out of the institute of the Center for the Study of Southern Culture at the University of Mississippi, which "produces works of documentary storytelling while studying the American South."
Memphis, being the hub of Southern culture and music that it is, really offers up a lot of context for the story of Negro Terror. That said, Rash's documentary is less a standard doc — one that tells the story of a band from its early days to now, with a smidgen of what's to come — more of a profile. The filmmaker talks to the band, talks to their fans, and has some live footage. You get the sense of who they all are, and what they do, and a little of how they came to be, but the whole of the Negro Terror film exists mainly to give a general sense of the band and their aesthetic, rather than telling a story.
The documentary kind of leaves the viewer wanting more: more of Higgins, even though his voice dominates the doc, simply because he's such a straightforward, fascinating figure in his views. More of drummer Ra'id Khursheed, who really tends to fade into the background, in contrast to the ebullient guitarist Rico. More of the band playing, because there's almost as much footage of Higgins' reggae band, the Chinese Connection Dub Embassy, as you do of Negro Terror.
It does get evened out at the film's end, with a fully-produced, pro-shot music video for "Voice of Memphis," but you kind of wish they'd managed to pull together some more live footage to really demonstrate the band's appeal. Maybe it's the small clubs they play which makes getting a good set of shots and decent sounding sound, but if my friends or I can do it with a DSLR bought at Nebraska Furniture Mart, I'd like to think a documentarian could figure it out.
All in all, though, the Negro Terror documentary manages to set out what the band thinks, and you might be surprised about how Higgins feels regarding Black Lives Matter and communism, disrupting any preconceived notions one might have, which is kind of the aim of any good documentarian.
Negro Terror's got a new 7-inch on the way, featuring "Voice of Memphis," due out in late February or early March from Chicken Ranch Records. You can pre-order that here. Their debut LP, Paranoia, will be out in May. Follow them on Facebook or check their website for news and updates about shows.