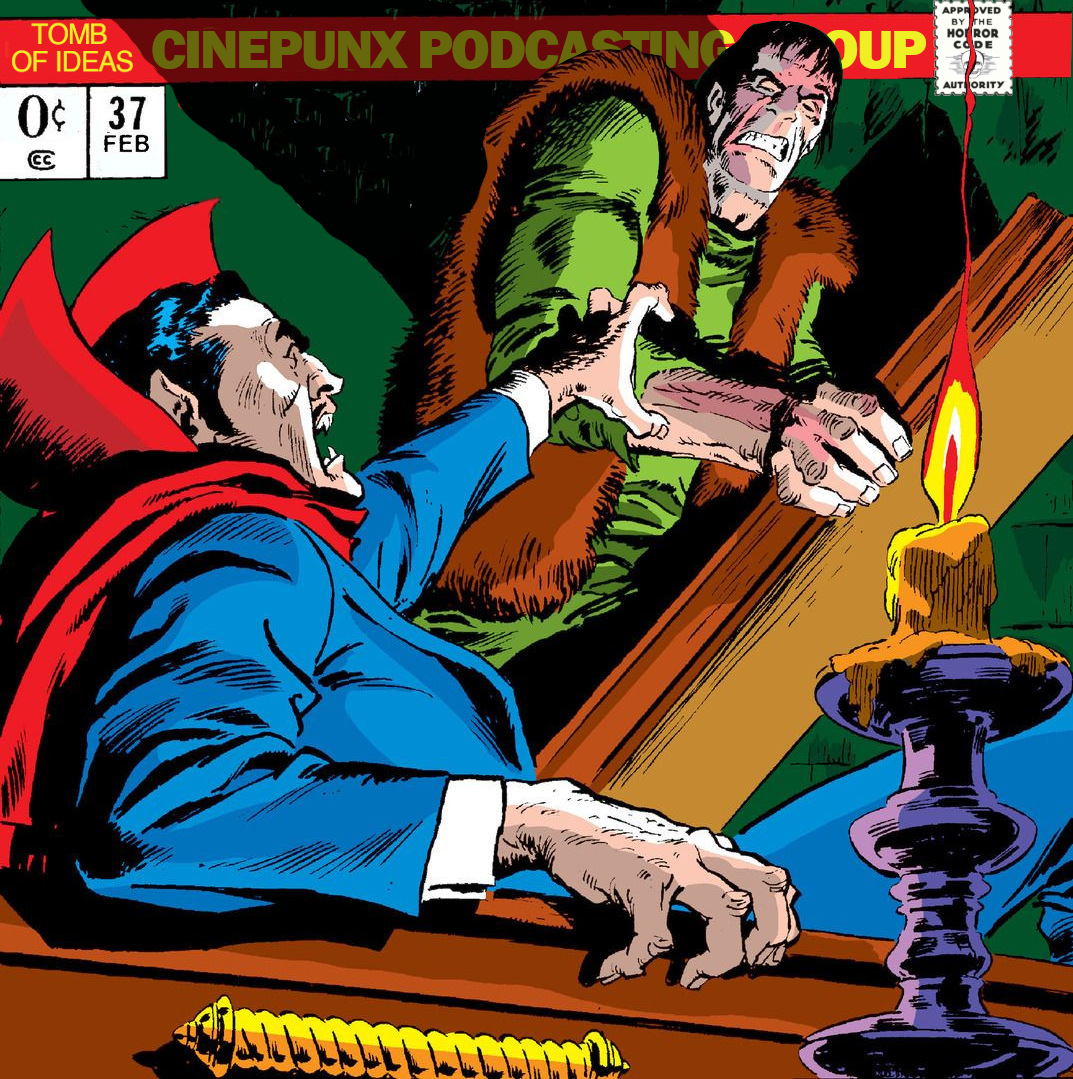 Podcast (tombofideas): Play in new window | Download
Subscribe: RSS
Hello again, Tomb Believers!
James and Trey end February 2020 by reviewing the Marvel Horror books of January 1974!
Our Ol' Pal Drac battles a ghastly ghoul from the grave in TOMB OF DRACULA #16!
Lil' Jack Russell meets the tantalizing TOPAZ and learns the sinister secret of TABOO in WEREWOLF BY NIGHT #13!
And as if all that wasn't enough, the Monster battles DRACULA (yes, that one) himself in FRANKENSTEIN'S MONSTER #8!!!
So suffice it to say, while the month may be shorter, we're no shorter on the laughs and thrills here in the TOMB OF IDEAS!
As always, you can send any comments, questions, or other feedback to [email protected], our Facebook page, and you can follow us on Twitter @TombofIdeas.
Ex-HELL-sior!
-Gravely