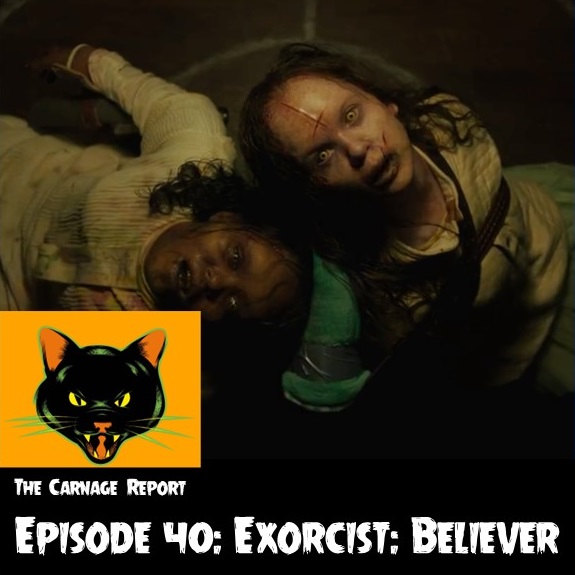 Podcast (carnagereport): Play in new window | Download
Subscribe: RSS
Hello and welcome to The Carnage Report, where we bring you the latest on all things horror-related, keeping you up to date with news you can use. Hosted by Julie Holland and Nick Spacek, this part of the Cinepunx family looks to fill a hole in your podcast feed by looking at new releases in the theaters, on-demand, and streaming, and featuring an in-depth discussion of a new release each episode.
On this episode of the podcast, Julie and Nick talk about demonic possession movie, The Exorcist: Believer, directed by David Gordon Green, now in theaters. In addition to what they think about the film, the pair recommend you go watch William Friedkin's original and discuss a potential Halloween series from Miramax, along with trailers galore for The Curse, Night Swim, It's a Wonderful Knife, and more. Plus, Julie and Nick discuss how they first came to see the original The Exorcist.
Music by Steve Spacek, who you can find on Instagram @starlingwoodworks and on Bandcamp.
You can follow The Carnage Report on Instagram @ReportCarnage, as well as on Twitter @ReportCarnage. Shoot us an email to carnagereportpod at gmail dot com to share your thoughts on the show, as well