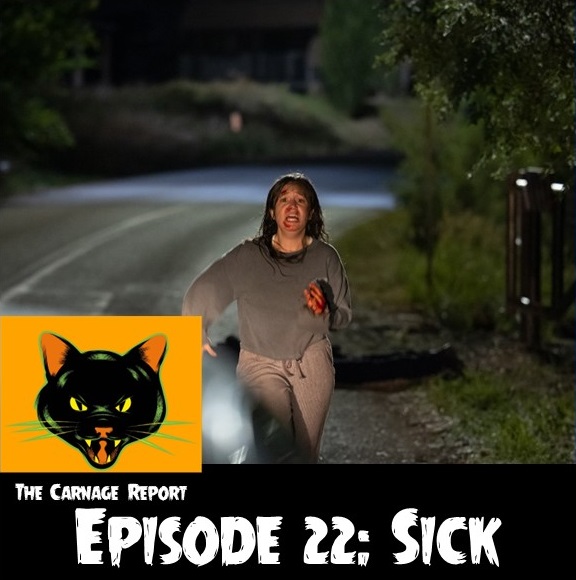 Podcast (carnagereport): Play in new window | Download
Subscribe: RSS
Hello and welcome to The Carnage Report, where we bring you the latest on all things horror-related, keeping you up to date with news you can use. Hosted by Julie Holland and Nick Spacek, this part of the Cinepunx family looks to fill a hole in your podcast feed by looking at new releases in the theaters, on-demand, and streaming, and featuring an in-depth discussion of a new release each episode.
On this episode of the podcast, Julie and Nick talk about director John Hyam's Covid home invasion slasher, Sick. In addition to what they think about the film, the pair recommend other home invasion flicks, celebrate the potential reboots of Friday the 13th and House, look at follow-ups to Violent Night and Barbarian, and discuss trailers galore for The Mutilator 2, Scream VI, Swallowed, and more. In this episode's installment of The Gate, M3GAN and Promising Young Woman composer Anthony Willis tells us about his entry into horror.
Music by Steve Spacek, who you can find on Instagram @starlingwoodworks and on Bandcamp.
You can follow The Carnage Report on Instagram @ReportCarnage, as well as on Twitter @ReportCarnage. Shoot us an email to carnagereportpod at gmail dot com to share your thoughts on the show, as well.