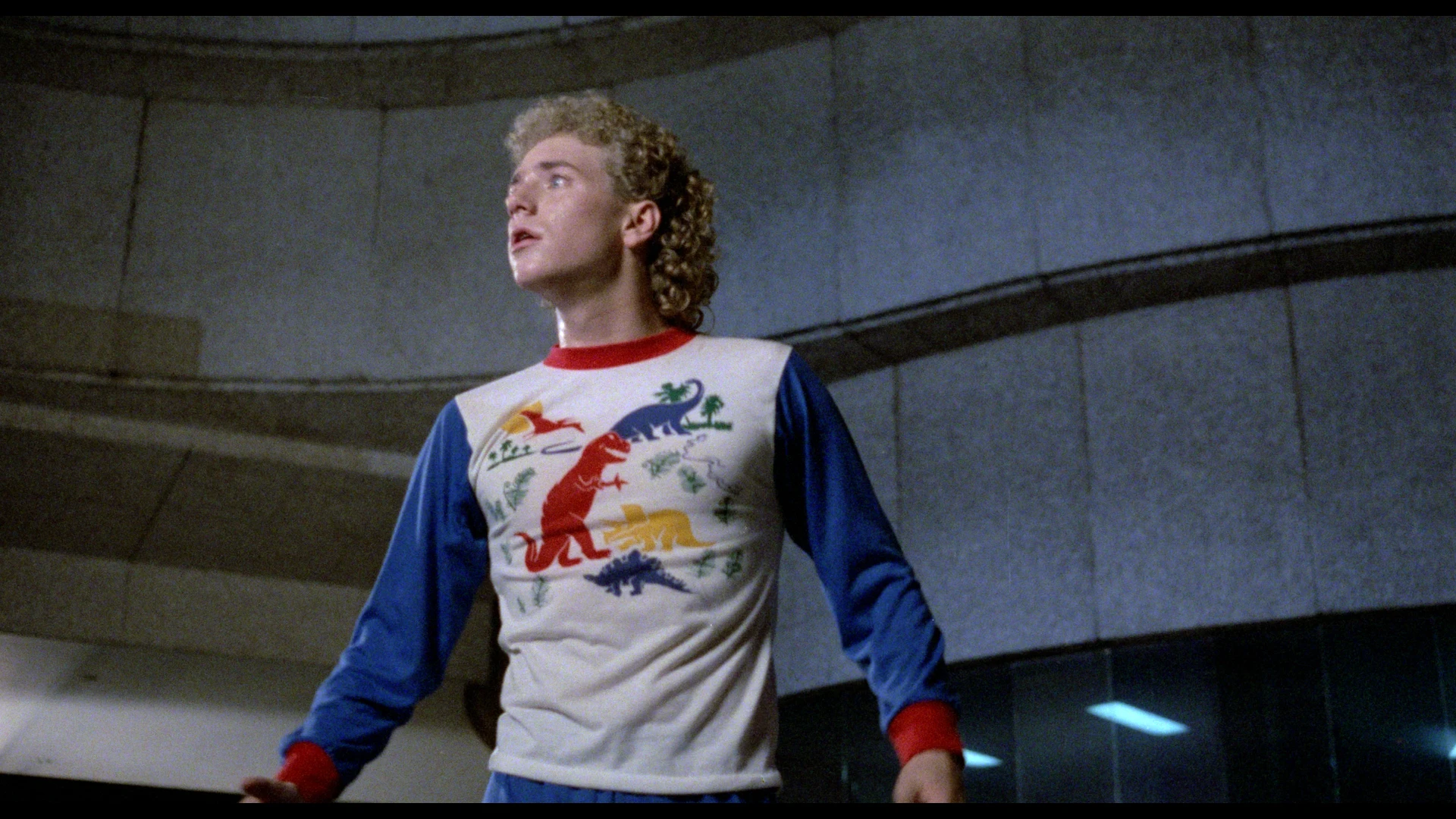 Podcast (horrorbusiness): Play in new window | Download
Subscribe: RSS
Greetings, and welcome back to Horror Business. We have one awesome episode in store for you guys.  We're talking about Dream Demon and Don't Panic, both from 1988. First off thank you to the fine folks over at Lehigh Valley Apparel Creations, the premiere screen-printing company of the Lehigh Valley. Chris Reject and his merry band of miscreants are ready to work with you to bring to life your vision of a t-shirt for your business, band, project, or whatever else it is you need represented by a shirt, sweater, pin, or coozy. Head on over to www.xlvacx.com to check them out. Thank you also to Essex Coffee Roasters, our newest sponsor. Head to www.essexcoffeeroasters.com to check out their fine assortment of coffee, and enter CINEPUNX in the promo code for ten percent off your order! And as always thank you to our Patreon subscribers. Your support means the world to us and we are eternally thankful. If you would like to become a Patron, head to patreon.com/cinepunx. Thanks in advance!
We start by talking about what we've done involving horror recently. We discuss the recent MonsterVerse jawn Godzilla Vs. Kong, and Liam discusses the films Honeydew and Violation. We also discuss the newest episodes of the Amazon series Invincible.
Up first is Don't Panic. Justin opens by admitting that upon the first watch he didn't enjoy the film but on a rewatch came to appreciate the film for what it was.
We discuss the quasi-giallo feel of the film, and how the film could've been great if it leaned a little harder on that aspect and lightened up on some of the supernatural aspects of it.
We give a brief history of the directors' work and background. Liam talks about an interview with the director in which they discuss the untutored nature of their film education, and how they believe that horror films can be 'too scary' and how that will take away from the fun of the film, and that is why this film has somewhat of a lighthearted tone at times.
We dive further into the concept of a horror film being too frightening, and Justin talks about the closer to the threshold of being too scary a film is, the more rewarding it is but it can cross a line. We discuss how the film made waves in the Mexican film criticism circles for being too frightening and how in hindsight it seems somewhat silly.
We conclude by discussing what we enjoyed about the film and some of the things that didn't land with us.
Up next is Dream Demon. We open up by giving a brief outline of the film's plot and talk about how the film feels very period appropriate. We briefly touch upon the debate as to whether or not this is a horror film proper, and land on the idea that it is indeed a horror film.
We talk about some of the surreal and haunting imagery of the film, and how it's full of terror and atmosphere. We discuss how the film has some similarities to the work of Clive Barker.
The idea of the film having two distinct sources of horror is touched upon, and how that was something of an unorthodox approach to horror films. We talk about how the film plays with audience expectation, religious imagery and dream logic to create something distinct from its colleagues.
The fantasy/fairy tale aspect of it is discussed. We conclude by humorously discuss the career of actor Timothy Spall.
First and foremost, thank you to everyone and anyone who donated on Patreon, checked this episode out, or shared a tweet/shared a post on FB/gave us love by recommending us to someone. We love you forever for listening and donating. Any questions, comments, suggestions for movies and guests, or if you yourself want to join us for a movie viewing or even an episode, can be sent to [email protected]. We would love to hear from you! Thanks always to Justin Miller, Jacob Roberts, and Doug Tilley for their technical contributions and fliers, Mike Smaczylo for the shirts and fliers (you can check more of his work out at here), and also thanks to Josh Alvarez for the theme song, Chris, Brad, and LVAC for the support and buttons (check them out at www.xlvacx.com and on Twitter), Essex Coffee Roasters (www.essexcoffeeroasters.com) and a HUGE thank you to anyone who retweeted us or shared something on Facebook that we posted. Follow us on Twitter and Instagram at @thehorrorbiz666, like us on Facebook at facebook.com/thehorrorbiz66, check out our Spotify account at Cinepunx, and remember to rate, review, and subscribe to us on ITunes. In fact, if you write us a review, email us with your mailing address and we'll send you some free pins and stickers!  Check out www.cinepunx.com for more info on some of our other podcasts, some ultra stylish Cinepunx related merchandise, and how you can donate to our Patreon! Until next time…thanks!