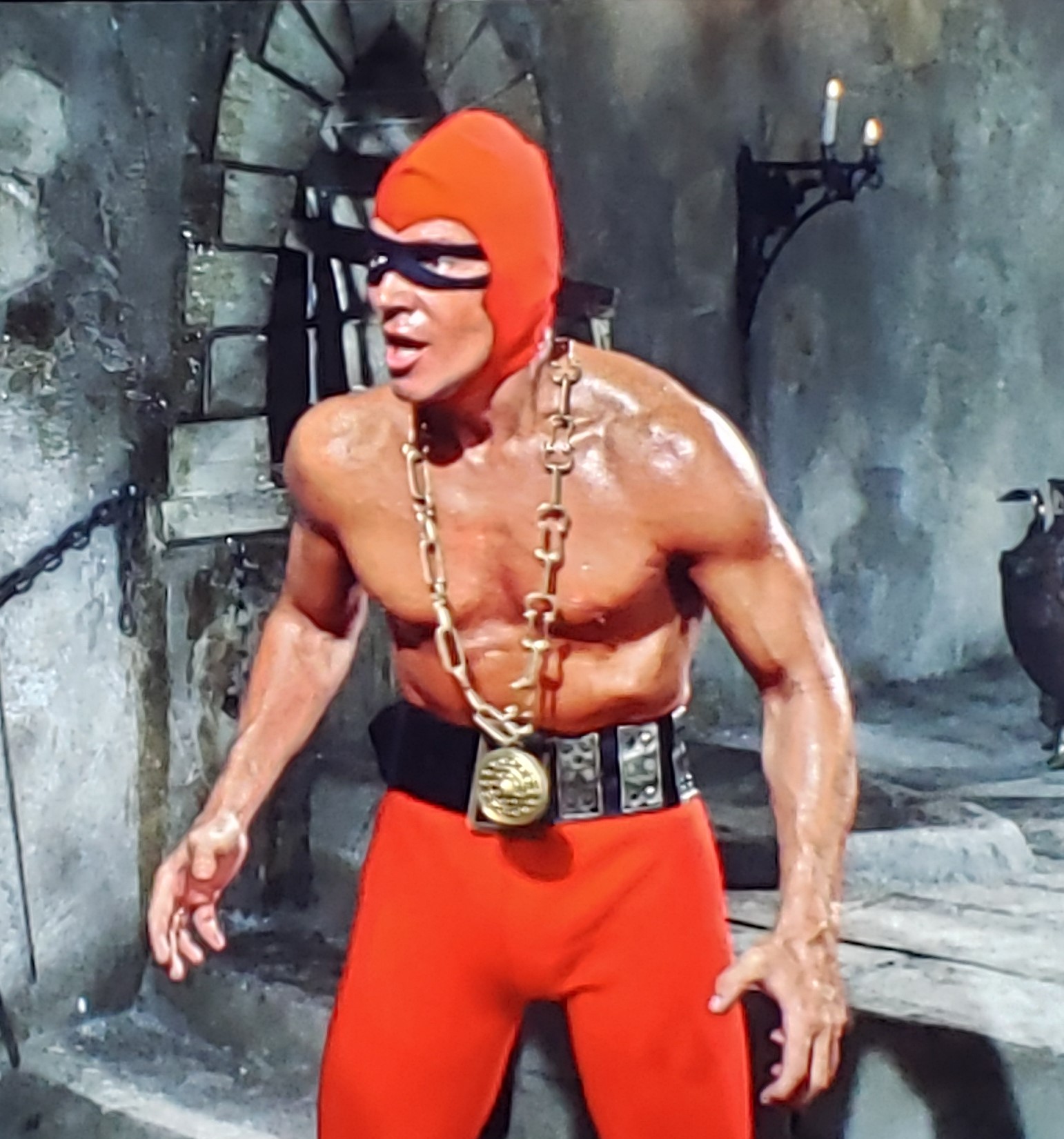 Podcast (twitchofthedeathnerve): Play in new window | Download
Subscribe: Apple Podcasts | RSS
Friends, it is OCTOBER. And the Twitch of the Death Nerve crew is here to party, mostly by discussing everyone's favorite Italian gothic horror exploitation movie about torturing people in a castle, The Bloody Pit of Horror (1965). A group of models shooting material for a horror novel stumble across a castle owned by tortured actor Travis (Mickey Hargitay), who has become obsessed with the legend of a medieval torturer: the Crimson Executioner.
In addition to discussing our shared love of this film, Charles, Jon, and Samm cover: the Italian gothic subgenre and how Bloody Pit marks the end of that phase, Mickey Hargitay's demented Crimson Executioner, fumetti nero comics, the origins of torture porn, the Marquis de Sade, and more.
Thanks as always for supporting the show. Pretty please rate, review, and share! You can also find us on Apple and Spotify and please follow us on Instagram.
Check out Essex Coffee Roasters (enter code CINEPUNX for 10% off).