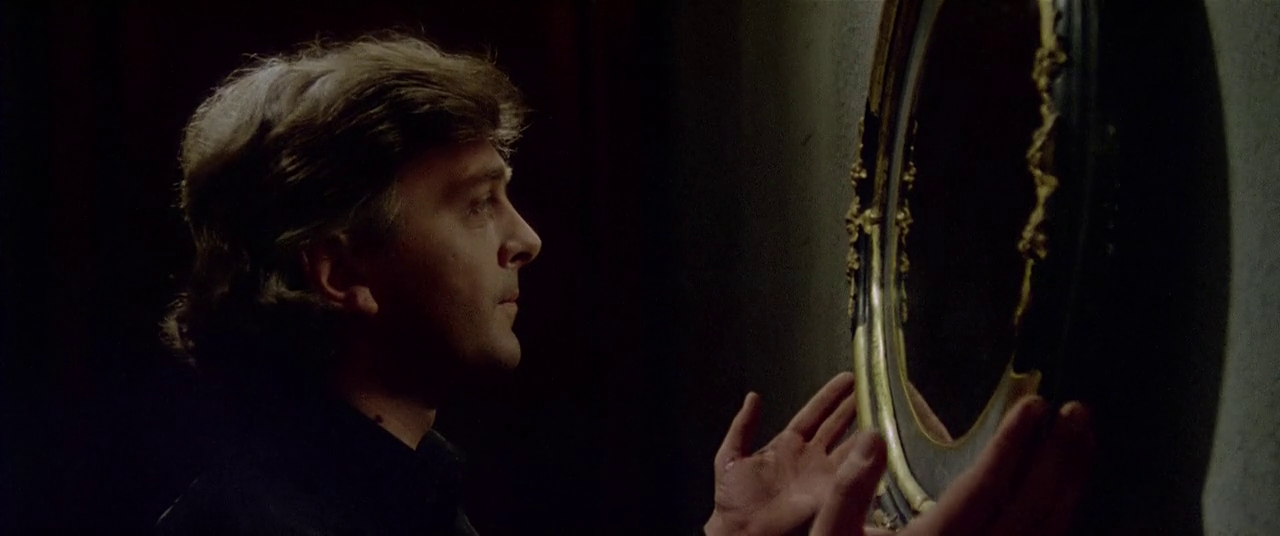 Podcast (horrorbusiness): Play in new window | Download
Subscribe: RSS
Greetings and welcome back to Horror Business. We have one awesome episode in store for you guys. In this episode we're talking about two films involving missionary killers: 1975's PROFONDO ROSSO and 1987's STAGEFRIGHT, and we're joined by very special guest Dean Kapsalis, writer and director of our favorite film of the year THE SWERVE.
First and foremost, we want to give a shoutout to our sponsors over at Lehigh Valley Apparel Creations, the premiere screen-printing company of the Lehigh Valley. Chris Reject and his merry band of miscreants are ready to work with you to bring to life your vision of a t-shirt for your business, band, project, or whatever else it is you need represented by a shirt, sweater, pin, or coozy. Head on over to www.xlvacx.com to check them out. Also, thank you to our Patreon subscribers. Your support means the world to us and we are eternally grateful for that support. Thanks!
We start by briefly discussing what we've done lately involving horror. Dean talks about seeing the films Gretel & Hansel, Underwater, Wounds, and The Lodge. Liam talks about rewatching The Fog, and Justin talks about seeing Horse Girl and After Midnight
Up first is Profondo Rosso. Dean opens up the conversation by talking about his background with this movie, calling it both the masterpiece of Argento's filmography and the greatest giallo of all time.
We briefly discuss Argento's pre-Suspiria filmography. Dean talks about how, as a director, he believes that first scenes are everything. Comparisons to an earlier Italian film (Blow-Up) are made. Justin talks about how this movie is the archetypical giallo film, and how absolutely violent and brutal the kills were.
The vague supernatural touches of the film are discussed, as is the films actually successful red herring. Liam talks about how this film is Argento's "transition" away from giallo and into more supernatural films. The gender issues of the film are touched upon, as are Argento's impact upon the genre in that he set out to make "the giallo that ends all giallos".
The political history of Italy is discussed to give context for some of the nationalistic imagery in the film.
Up next is Stagefright. We begin by talking about the various connections the filmmakers of this film had with various other films in the Italian horror realm.
Dean explains why he chose the film, and Justin goes on a tangent about why he's afraid of owls. Some of the more stylized and creative kills of the movie are dissected, as is the films tendency to "break the rules" of slasher films.
The concept of the film existing as a critique of the film industry is discussed.
The believability of the nature of the killer is touched upon, as is the soundtrack and how it fits the time period perfectly.
The killer's habits of posing his victims after killing them and how that makes him even more realistic is touched upon, as are some of the more surreal moments of the film.
Thank you to Dean for coming on to talk with us. You can follow him on Twitter at @dean_kapsalis and @theswervemovie. Also, thanks to everyone and anyone who donated on Patreon, checked this episode out, or shared a tweet/shared a post on FB/gave us love by recommending us to someone. We love you forever for listening. Any questions, comments, suggestions for movies and guests, or if you yourself want to join us for a movie viewing or even an episode, can be sent to [email protected].  We would love to hear from you! Thanks always to Justin Miller, Jacob Roberts, and Doug Tilley for their technical contributions and fliers, Mike Smaczylo for the shirts and fliers (you can check more of his work out at here), and also thanks to Josh Alvarez for the theme song, Chris, Brad, Alexis, and LVAC for the support and buttons (check them out at www.xlvacx.com), and a HUGE thank you to anyone who retweeted us or shared something on Facebook that we posted. Follow us on Twitter and Instagram at @thehorrorbiz666, like us on Facebook at facebook.com/thehorrorbiz66, check out our Cinepunx Spotify account, and remember to rate, review, and subscribe to us on iTunes. In fact, if you write us a review, email us with your mailing address and we'll send you some free pins and stickers!  Check out www.cinepunx.com for more info on some of our other podcasts, some ultra stylish Cinepunx related merchandise, and how you can donate to our Patreon! Until next time… thanks!