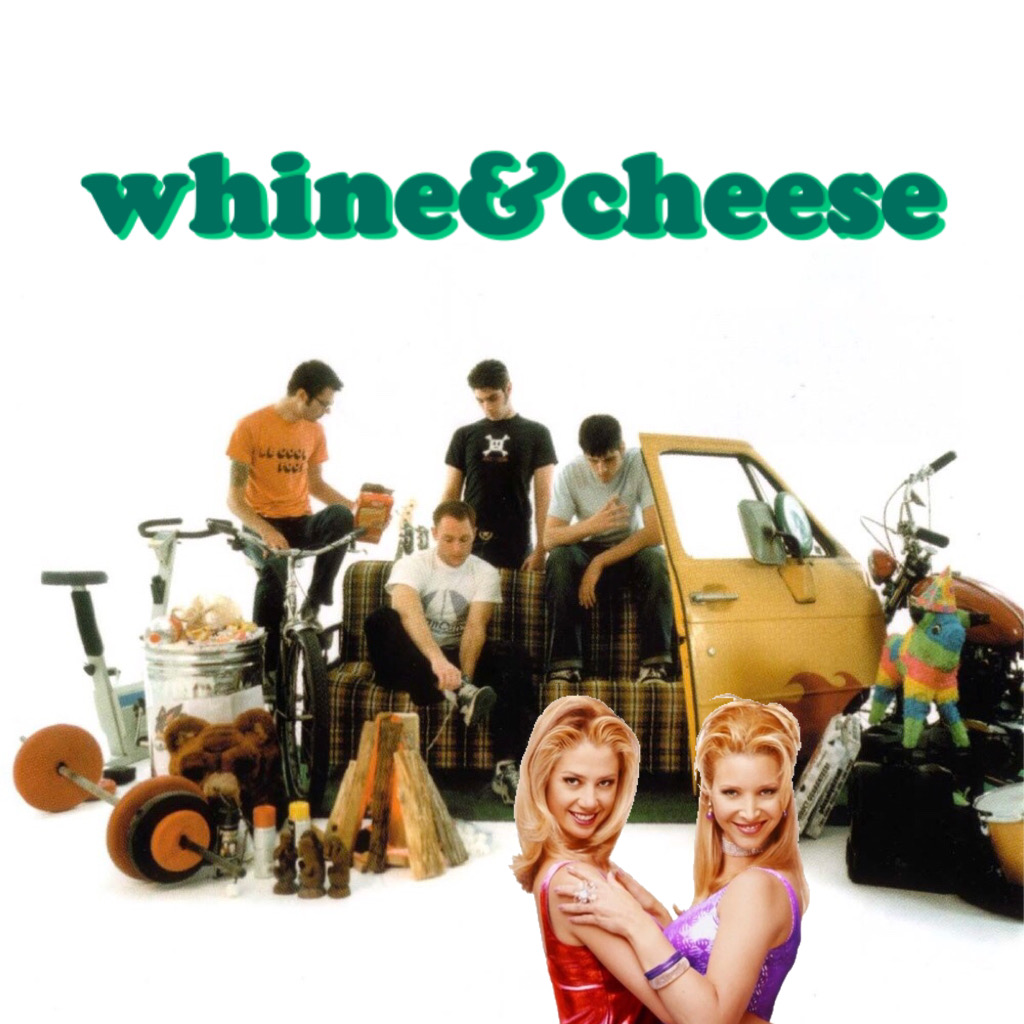 Podcast (whinecheese): Play in new window | Download
Subscribe: RSS
We talk Piebald's We Are The Only Friends We Have and 1997's Romy And Michele's High School Reunion with friend of the show Alec Burris. All you really need to know about this one is that Joey reads off his social security number right off the top. After that, we take a deep dive into Alec's emo history and run through all of the Piebald members nicknames. Joey sheds some light on the Kaiju Big Battel x Piebald connection and accidentally watched a lot of snake hatching videos while doing research for this episode. Mike challenges the rest of us to spell Janeane Garofalo and we all get into which groups of weirdos we hung out with in high school ("the Piebald demographic"). We have to go now, will you excuse us? We cut our feet before and our shoes are filling up with blood.
Whine & Cheese: A Podcast About Whiny Records and Cheesy Movies began in Spring 2018. It is a love letter to all things whiny and cheesy from Rites of Spring to Hawthorne Heights, Varsity Blues to Fifty First Dates, and everything in between. Listen as the trio of Joey Breeding, Mike Paulshock, and Tyler Smith mix and match two of life's great audio and visual pleasures.
Twitter and Instagram. While you're at it, email us with your pairing suggestions, questions, Weird Al parodies, and comments!
As always, ratings & reviews go a long way and are appreciated.
Thanks LVAC for the support!
Art by Jon Weed (check him out, he rules!)