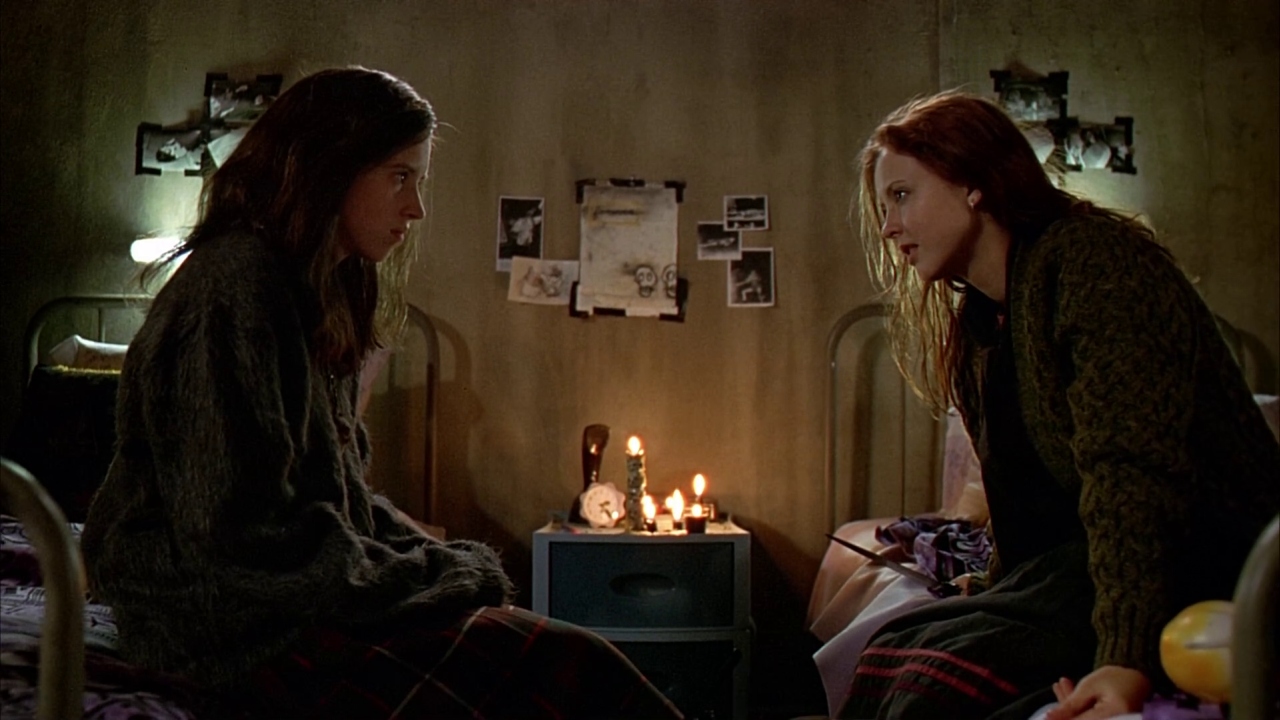 Podcast (horrorbusiness): Play in new window | Download
Subscribe: RSS
Greetings, and welcome back to Horror Business. We have one awesome episode in store for you guys because we're talking 2000's Ginger Snaps and 2004's Cursed and we're joined by Sean Conway of the film Dead Til Death.
First off thank you to the fine folks over at Lehigh Valley Apparel Creations, the premiere screen-printing company of the Lehigh Valley. Chris Reject and his merry band of miscreants are ready to work with you to bring to life your vision of a t-shirt for your business, band, project, or whatever else it is you need represented by a shirt, sweater, pin, or coozy. Head on over to www.xlvacx.com to check them out. Thank you also to Essex Coffee Roasters, our newest sponsor. Head to www.essexcoffeeroasters.com to check out their fine assortment of coffee and enter CINEPUNX in the promo code for ten percent off your order! And as always thank you to our Patreon subscribers. Your support means the world to us and we are eternally thankful. If you would like to become a Patron, head to patreon.com/cinepunx. Thanks in advance!
We start by talking about some of the stuff involving horror recently. Sean talks about his recent film Dead Til Death, the inspiration behind it, the making of it, and some of his future projects. We briefly talk about Nia DaCosta's new Candyman film, and Sean talks about catching the newest entry in the Saw franchise Spiral: From The Book Of Saw.
We start with Ginger Snaps. We begin by giving a summary of the film and Justin talks about how when the film first came out he resisted seeing it because he thought it looked dumb but was proven wrong. We briefly talk about Liam's belief that there are very few actually good werewolf movies and how this is one of them, and how it also functions as a body horror film. We talk about how the film unfortunately gets written off merely as a dated period piece from the early aughts.
Sean talks about how the film's werewolf element functions more as an engine to tackle a deeper theme than a simple monster movie. Justin talks about how the film is a compelling story about universal ideas when it comes to growing up that, as Sean earlier stated, functions without a werewolf element.
Liam then successfully attempts to argue that the film isn't as horny as Justin accused it of being. Liam and Justin talk about the challenges of the teenage years of their daughter and niece respectively, and how the film also touches upon the fear parents have of their children becoming someone they don't know, or the fear of watching your children become strangers.
We briefly talk about how the film sidesteps the concept of constructing a mythos for the werewolf and avoids the shortcoming a lot of werewolf projects fall prey to. Justin recommends the comic book series Ferals and the book Ravenous by Ray Garton that treats lycanthropy as something akin to STIs.
Up next is Cursed. We give a summary of the film, and then talk about the troubled history of the production the film had, including the scrapping of the original practical effects by makeup SFX legend Rick Baker. Justin talks about the uneven nature of the film, in that much of the film is somewhat hackey but there are a few truly frightening scenes.
We talk about how the cast is, for the time, somewhat "star studded". Liam argues that the film is mostly fun despite his early misgivings based on it being a "late era" Wes Craven film and having an extremely stupid scene involving a werewolf dog. We discuss the idea of when a movie has potential but falls short, we tend to be particularly harsh on it, and similarly when a film is largely bad but has a few decent parts it can be fun.
Liam brings up how the film has a slightly comedic tone that is at odds with much of Craven's catalog. We talk again about how the film took years longer than intended due to reshoots at the request of the studio and how the original plot was vastly different than the finished product. We touch upon how this is an example of a film in which the unreleased original cut might be an improvement upon the theatrical release.
First and foremost, thank you Sean for coming on and talking with us. You can find Dead Til Death on Amazon as well as Apple TV and you should absolutely check it out. Thank you as always to you for listening and to everyone and anyone who donated on Patreon, checked this episode out, or shared a tweet/shared a post on FB/gave us love by recommending us to someone. We love you forever for listening and donating. Any questions, comments, suggestions for movies and guests, or if you yourself want to join us for a movie viewing or even an episode, can be sent to [email protected]. We would love to hear from you! Thanks always to Justin Miller, Jacob Roberts, Paul Sharkey, and Doug Tilley for their technical contributions and fliers, Mike Smaczylo for the shirts and fliers (you can check more of his work out at here), and also thanks to Josh Alvarez for the theme song, Chris, Brad, and LVAC for the support and buttons (check them out at www.xlvacx.com and on Twitter), Essex Coffee Roasters (www.essexcoffeeroasters.com) and a HUGE thank you to anyone who retweeted us or shared something on Facebook that we posted. Follow us on Twitter and Instagram at @thehorrorbiz666, like us on Facebook at facebook.com/thehorrorbiz66, check out our Spotify account at Cinepunx, and remember to rate, review, and subscribe to us on ITunes. In fact, if you write us a review, email us with your mailing address and we'll send you some free pins and stickers!  Check out www.cinepunx.com for more info on some of our other podcasts, some ultra stylish Cinepunx related merchandise, and how you can donate to our Patreon! Until next time…thanks!