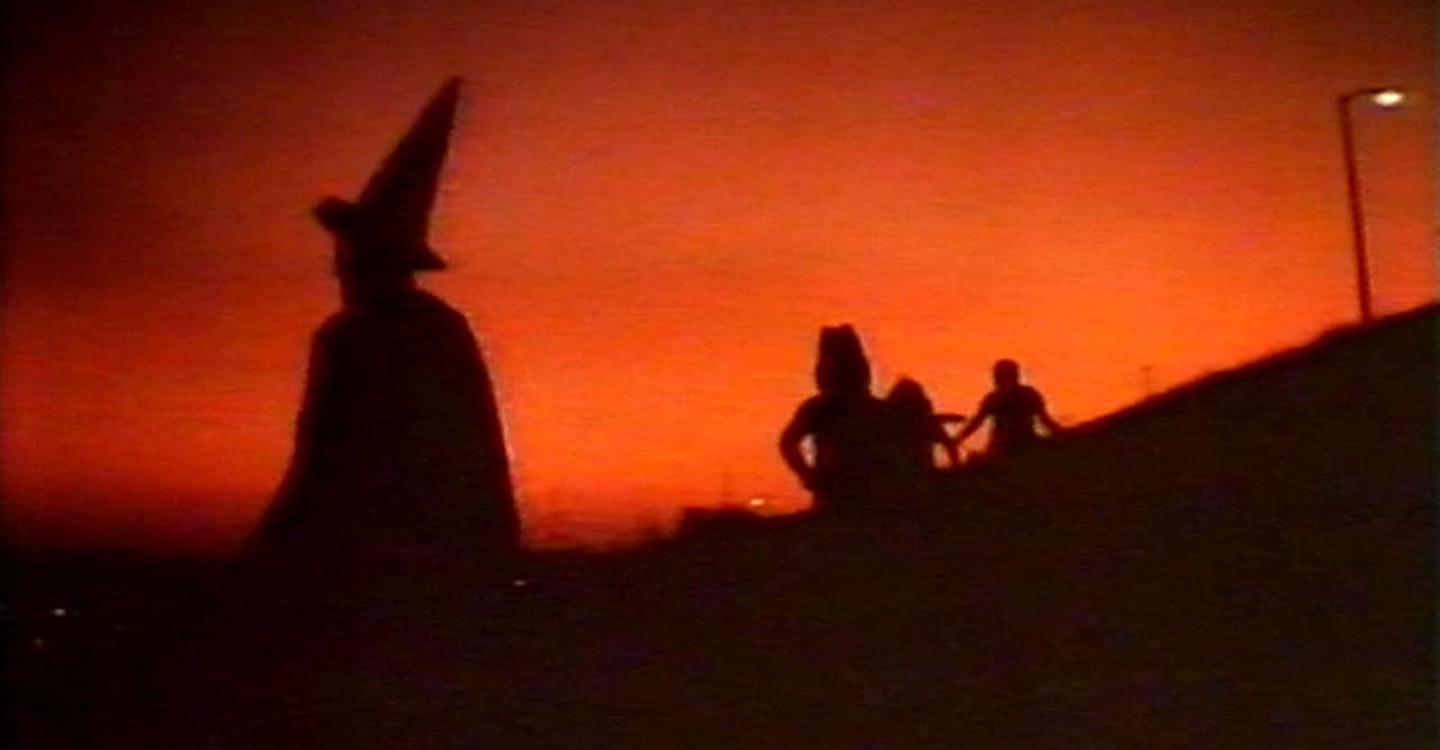 Podcast (horrorbusiness): Play in new window | Download
Subscribe: RSS
Greetings, and welcome back to Horror Business. We have one awesome episode in store for you guys: today, we're talking about 1982's Halloween III and 2007's Trick R' Treat.
First and foremost, we want to give a shoutout to our sponsors over at Lehigh Valley Apparel Creations, the premiere screen-printing company of the Lehigh Valley. Chris Reject and his merry band of miscreants are ready to work with you to bring to life your vision of a t-shirt for your business, band, project, or whatever else it is you need represented by a shirt, sweater, pin, or koozie. Head on over to www.xlvacx.com to check them out. Also, thank you to our Patreon subscribers. Your support means the world to us and we are eternally grateful for that support. Thanks!
We start by briefly discussing what we've done lately involving horror. Liam and Justin talk about the Brooklyn Horror Film Festival and the films they saw, including Nightmare Fuel, Blood Quantum, The Shed, The Swerve, and 1BR.
Liam talks about the recent Exhumed Films annual Horror-thon and some of the films he saw there, as well as seeing Parasite. Justin talks about attending the recent Exhumed Films Masters Of Horror event, seeing The Lost Boys at Frank Banko Ale House Cinemas and An American Werewolf In London at the Colonial Theatre in Phoenixville, as well as the films The Dead Don't Die, Dry Blood, Wrinkles The Clown, 3 From Hell, Red Letter Day, The Girl On The Third Floor, Doctor Sleep, and Little Monsters, and the return of the TV series Castle Rock.
We begin by talking about Halloween III. We give a history of the film and how John Carpenter initially meant for the series to be an anthology style series of films rather than a sequence of sequels, and briefly discuss our opinions on the franchise as a whole.
We talk about some of the performances and what makes the franchise so good, and Justin discusses what hits so hard about the film.
We dissect the film as an analogy for criticizing hoarding of wealth and consumerism, as well as some aspects of the film that could be perceived as anti-colonial.
We talk about some of the performances in the film and our personal histories with the movie.
Next up is Trick R' Treat. We discuss how the film breaks outside of the box that many anthology films live and die by and how it is a relatively recent film to be considered a classic but is nonetheless beloved.
We talk about the impact the film has had on Halloween culture, in that the idea of "the rules of Halloween" sprang from it.
We briefly talk about the fact that this film has a strong sense of justice in that the bad guys often get what is coming to them and that many of the people who die deserve it.
We examine the fact that despite the film's relatively lighthearted tone, there are a few genuinely creepy moments. And finally we talk about the character Sam, who has become something of an iconic character over the years and was a wise branding move on behalf of the filmmakers.
First and foremost, thank you to everyone and anyone who donated on Patreon, checked this episode out, or shared a tweet/shared a post on FB/gave us love by recommending us to someone. We love you forever for listening. Any questions, comments, suggestions for movies and guests, or if you yourself want to join us for a movie viewing or even an episode, can be sent to [email protected]. We would love to hear from you! Thanks always to Justin Miller, Jacob Roberts, and Doug Tilley for their technical contributions and fliers, Mike Smaczylo for the shirts and fliers (you can check more of his work out at here), and also thanks to Josh Alvarez for the theme song, Chris, Brad, Alexis, and LVAC for the support and buttons (check them out at www.xlvacx.com), and a HUGE thank you to anyone who retweeted us or shared something on Facebook that we posted. Follow us on Twitter and Instagram at @thehorrorbiz666, like us on Facebook at facebook.com/thehorrorbiz66, check out our Spotify account at Cinepunx, and remember to rate, review, and subscribe to us on ITunes. In fact, if you write us a review, email us with your mailing address and we'll send you some free pins and stickers! Check out www.cinepunx.com for more info on some of our other podcasts, some ultra stylish Cinepunx related merchandise, and how you can donate to our Patreon! Until next time…thanks!