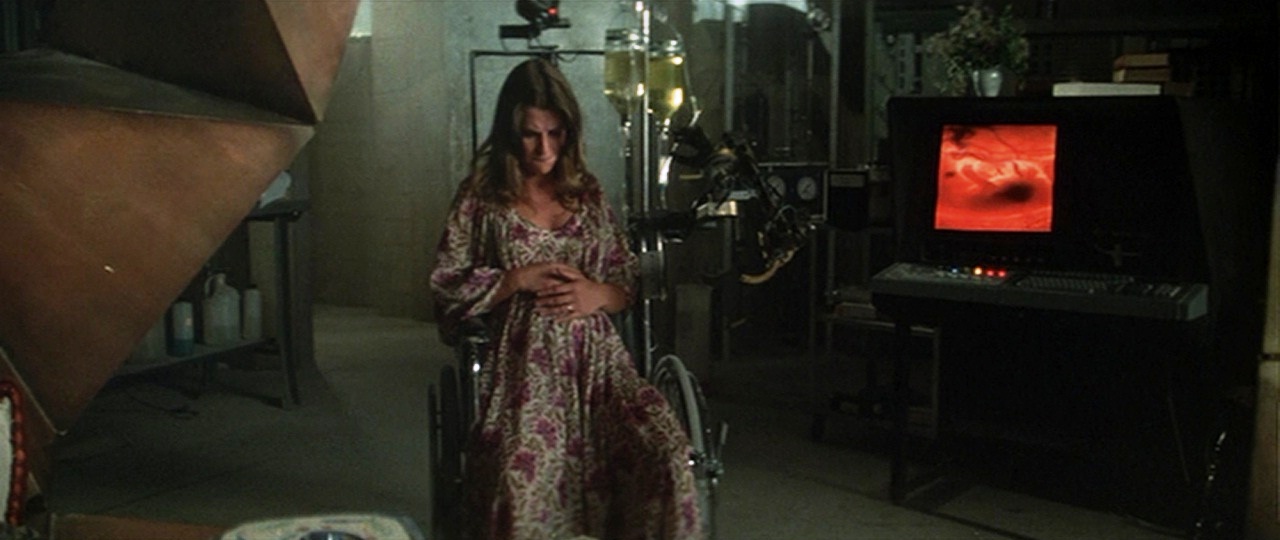 Podcast (horrorbusiness): Play in new window | Download
Subscribe: RSS
Greetings, and welcome back to Horror Business. We have one awesome episode in store for you guys because we're talking 1977's Demon Seed and 1986's Deadly Friend. First off thank you to the fine folks over at Lehigh Valley Apparel Creations, the premiere screen-printing company of the Lehigh Valley. Chris Reject and his merry band of miscreants are ready to work with you to bring to life your vision of a t-shirt for your business, band, project, or whatever else it is you need represented by a shirt, sweater, pin, or coozy. Head on over to www.xlvacx.com to check them out. Thank you also to Essex Coffee Roasters, our newest sponsor. Head to www.essexcoffeeroasters.com to check out their fine assortment of coffee, and enter CINEPUNX in the promo code for ten percent off your order! And as always thank you to our Patreon subscribers. Your support means the world to us and we are eternally thankful. If you would like to become a Patron, head to patreon.com/cinepunx. Thanks in advance!
We start by talking about some of the stuff involving horror recently. Liam talks about a few of the films he caught at the recent Chattanooga Film Festival, including the documentary Woodlands Dark And Days Bewitched, and the film An Ideal Host, as well as Cruella. Justin talks about seeing the films Dimland, Son, Kandisha, He's Dead And So Am I, Everyone Is Going To The World's Fair, Night Drive and Bloodshot Heart, as well as the found footage gem Savageland.  
           We start with Demon Seed. We give a brief background on how we discovered the film, including how Justin would see the poster at video stores and then finding out it was based on a Dean Koontz novel. We talk about the film's distinctly British feel, in that it feels more like a BBC drama more than anything else.
We give a brief outline of the film's plot, and Liam talks about how despite enjoying the look and feel of the film, he found the underlying misogyny unbearable.
We talk about the film's inconsistency in portraying a supercomputer that is so smart it's aware it's "trapped in a box" all the while acting in ways that are utterly human (displaying jealousy and possessiveness and a generally toxically masculine attitude) and Liam argues that the film's thesis is "if a computer becomes smart enough it will want to abuse women" because of course that's how the attitude of men towards women was in the '70s.
We briefly talk about how even though Skynet commits atrocities far worse than Proteus in this film, Skynet's actions are at least logically consistent with how a machine would act, instead of acting like a petty child. Justin talks about how the film (unintentionally) makes a solid argument that Proteus can be considered an actual person based on its' weirdly irrational and un-computer like tendencies.
Up next is Deadly Friend. We give a brief outline of the film. Justin talks about how the film deviates slightly from the formula of "dead person brought back to life" movie in that much of the horror is derived from the question of whether Paul, the main character, had any right to bring his late friend Sam back to life.
We talk about the mixed motives of the character, be they scientific arrogance or horniness on Paul's part, and less a sense of personal responsibility.
We talk about the weird mixed tone of the movie, in that at times it has almost Spielbergian vibes to it until it becomes a horror movie. We discuss how the film tries to use parental abuse as a source of horror and instead falls back entirely on gore to convey that sense of horror.
We conclude with talking about the absurdity of the ending in which Sam becomes a full-blown robot somehow.
First and foremost, thank you everyone and anyone who donated on Patreon, checked this episode out, or shared a tweet/shared a post on FB/gave us love by recommending us to someone. We love you forever for listening and donating. Any questions, comments, suggestions for movies and guests, or if you yourself want to join us for a movie viewing or even an episode, can be sent to [email protected]. We would love to hear from you! Thanks always to Justin Miller, Jacob Roberts, Paul Sharkey, and Doug Tilley for their technical contributions and fliers, Mike Smaczylo for the shirts and fliers (you can check more of his work out at here), and also thanks to Josh Alvarez for the theme song, Chris, Brad, and LVAC for the support and buttons (check them out at www.xlvacx.com and on Twitter), Essex Coffee Roasters (www.essexcoffeeroasters.com) and a HUGE thank you to anyone who retweeted us or shared something on Facebook that we posted. Follow us on Twitter and Instagram at @thehorrorbiz666, like us on Facebook at facebook.com/thehorrorbiz66, check out our Spotify account at Cinepunx, and remember to rate, review, and subscribe to us on ITunes. In fact, if you write us a review, email us with your mailing address and we'll send you some free pins and stickers!  Check out www.cinepunx.com for more info on some of our other podcasts, some ultra stylish Cinepunx related merchandise, and how you can donate to our Patreon! Until next time…thanks!