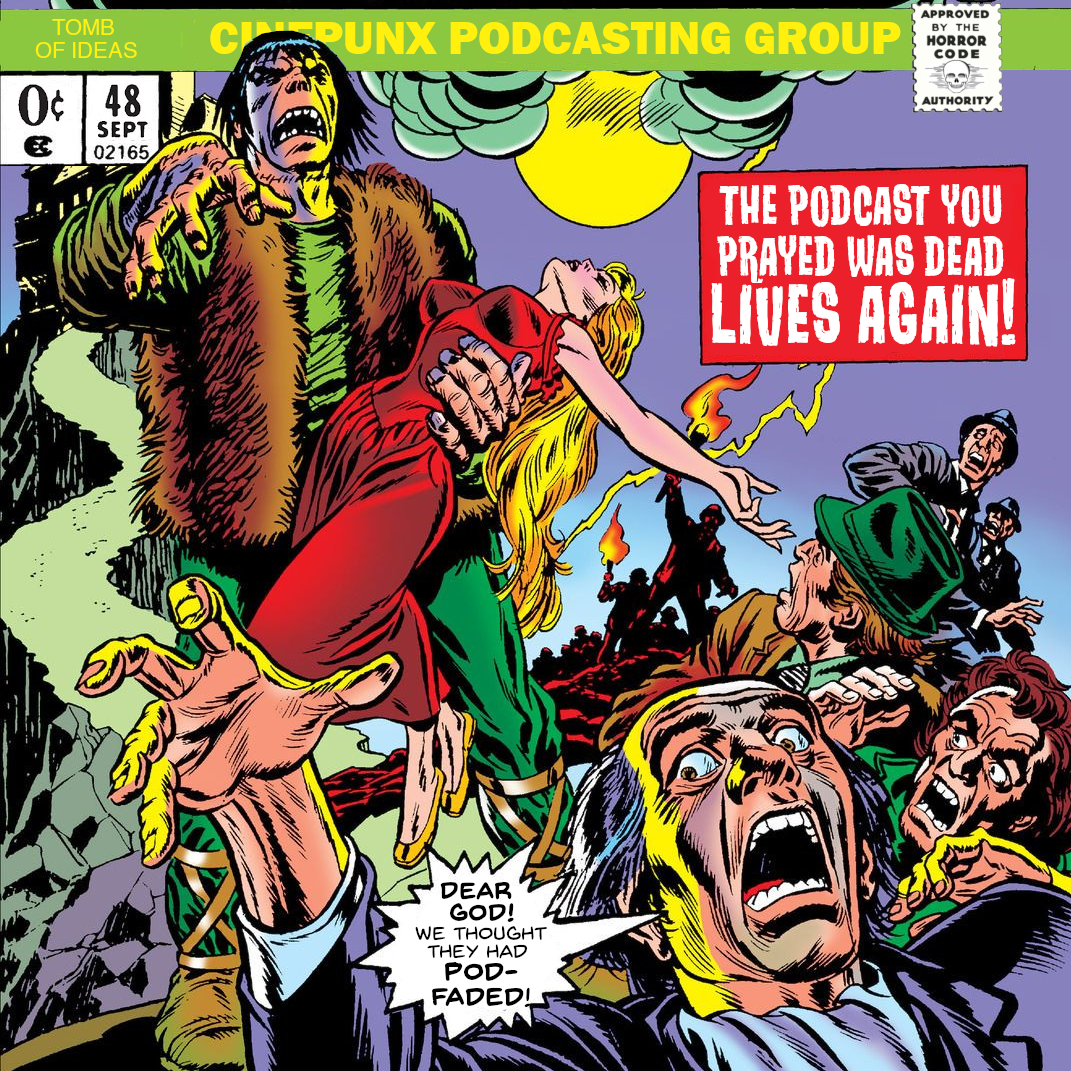 Podcast (tombofideas): Play in new window | Download
Subscribe: RSS
Welcome Back Tomb-Believers!
Just when you thought it was safe to go back into the tubes, those cantankerous casters of comics criticism, James & Trey, return with an all-new, all-terrifying episode of the TOMB OF IDEAS!
Shudder as they study the mixed bag of monotone melodramas in DRACULA LIVES #6!
Cower as they cover the meeting in of everyone's favorite patchwork protagonist and "THE LAST FRANKENSTEIN!" in FRANKENSTEIN MONSTER #10!
What are you waiting for Ol' Wavering Ones? More arduous alliterations? Listen now!
As always, you can send any comments, questions, or other feedback to [email protected]. Plus, make sure to follow us on our Facebook page and on Twitter @TombofIdeas.
Ex-HELL-sior!
-Gravely