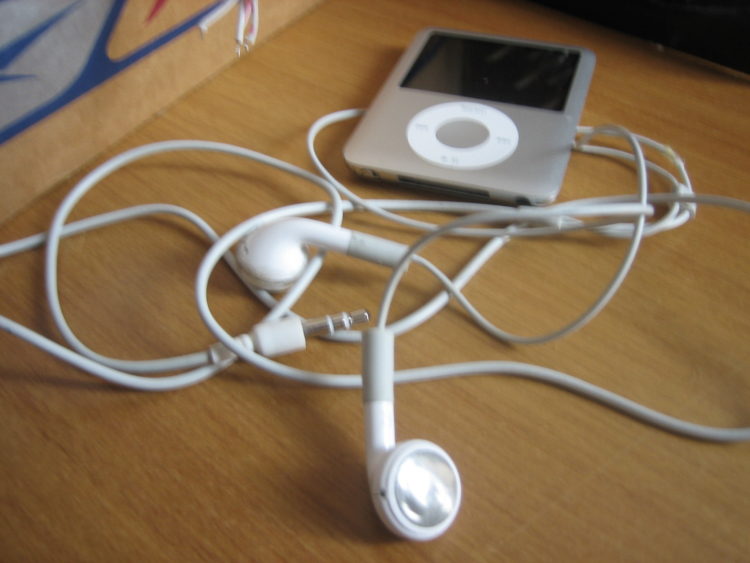 For thems what love movies, there's podcasts aplenty, as readers of this site are only too familiar. In addition to the fine Cinepunx network of shows, there are shows which cover everything from movies in general, to 'casts which get granularly specific. If you have a love for horror flicks, there is enough material on a regular basis to fill your every waking hour.
However, for those who like movies and music, there's not a lot out there. Being a person who does one himself (From & Inspired By, dedicated to talking movie soundtracks and the people who make them /plug), I'm always on the lookout for new shows which delve into the world of movie music. In an effort to spread the gospel of cinematic sounds, here's a list — in no particular order — about the finest movie music podcasts you should add via your favorite listening device.
In the interest of keeping this fair, we're looking at actual podcasts. There are some great radio shows out there which you can find downloads of — Jonny Trunk's OST Show on London's Resonance FM is obviously a high holy, as well as Devon Levins' Morricone Island on New Jersey's WFMU — but we feel like those shows don't need any help finding listeners.
With the Damn Fine Network in your feed, you get not just one or two shows, but five different shows, and they're all about movie music. The man behind it, Tony Giles — aka TG — hosts The Damn Fine Cast, which is the flagship show of the network, wherein TG plays the latest and greatest sounds. It's cool, because it's not just new releases, but also Mr. Giles' recent acquisitions, making for a quite varied selection. Case in point: Tony's going through an Italian library phase right now, meaning I'm trying not to drop scads of money on all the releases from Four Flies.
https://soundcloud.com/thedamnfinecast/dfc-ep-79
Also on the DFN is the Lakeshore Records Podcast, which showcases releases from that label; Cuts From the Crypt, devoted to tracks from horror movies; 5×5, wherein a guest looks at five different tracks and talks about how they relate to them; and Two Dudes Talking, which isn't entirely about film music, but TG and Rob Galuzzo (of Blumhouse, Shock Waves, et al) chatting about what's been exciting them that week.
If you've bought any release from Death Waltz Records over the last few years, then the name Charlie Brigden might ring a bell. Brigden writes the wonderful write-ups on the obi strip for nearly every Death Waltz release, and through his work on Moviedrone and Films on Vinyl, he's really elevated writing on film scores. You can tell that Brigden not only knows his stuff, but he's interested in discussing it on a level of both a fan and a scholar.
https://soundcloud.com/soundfearpod/episode-iii-shock-shock-shock
Narrated by Brigden's wife, Lisa, The Sound of Fear traces the history of horror movie film scores, and does an amazing job of grouping related ideas together, and really focusing well on different eras and sounds. If you listened to Christopher Brown's History of Horror podcast a while back, then you'll absolutely love this, as it's the same mix of research and enthusiastic prose.
El Diabolik's World of Psychotronic Soundtracks
El Diabolik and Lord Thames might not release episodes on a regular basis — months can pass between installments — but the granddaddy of film score podcasts needs a bit of a break from show to show. Each episode of El Diabolik's World of Psychotronic Soundtracks regularly runs two hours plus, and they're just jam-packed with music. The pair absolutely know their stuff, but the appeal of the show is that it's basically two mates sitting around, playing records for each other, and discussing what they do.
There's also the occasional special episode, wherein the pair speak on a particular topic, be it the films of Vincent Price, or — in the case of their latest episode, featuring composer John Scott — sitting down with a composer and going over their complete oeuvre. It's always a delight and a surprise when a new episode hits my podcast feed, and the show's worth savoring.
This is a new discovery for us, despite the fact that Sideshow Sound Theatre has been putting out shows for over three years now. In addition to the main show, Sideshow Sound Radio, wherein the hosts — composers themselves — discuss scores on topics as varied as heist movies, X-Men, and Pixar, there are quite a few specific podcasts on the network, as well.
Score Guide looks at specific titles, with hosts William Dodson and Wendell Jones tackling a film score, and breaking it down into themes, instrumentation, and more. Mouse Music is obviously Disney films, but also the video games, TV shows, and even the theme parks. In Defence of… tackles bad or maligned films, and we're really curious as to hear what they have to say on their upcoming Titan A.E. show. Finally, host Ian Crabb does Sideshow & Tell, a weekly run-through of new releases.
While not specifically dedicated to film music, Hrishikesh Hirway's podcast "where musicians take apart their songs, and piece by piece, tell the story of how they were made" frequently tackles a piece of movie music. He's had on Brian Tyler, Alexandre Desplat, Ramjn Djawadi, and more. It's intensely intriguing, and even when you're not a fan of the artist, film, particular work, or genre, you'll find yourself pulled in. It's an absolute must for music fans as a whole, and the fact that Hirway doesn't limit the show to any one niche really makes it superlative.
https://soundcloud.com/hrishihirway/song-exploder-bojack-horseman