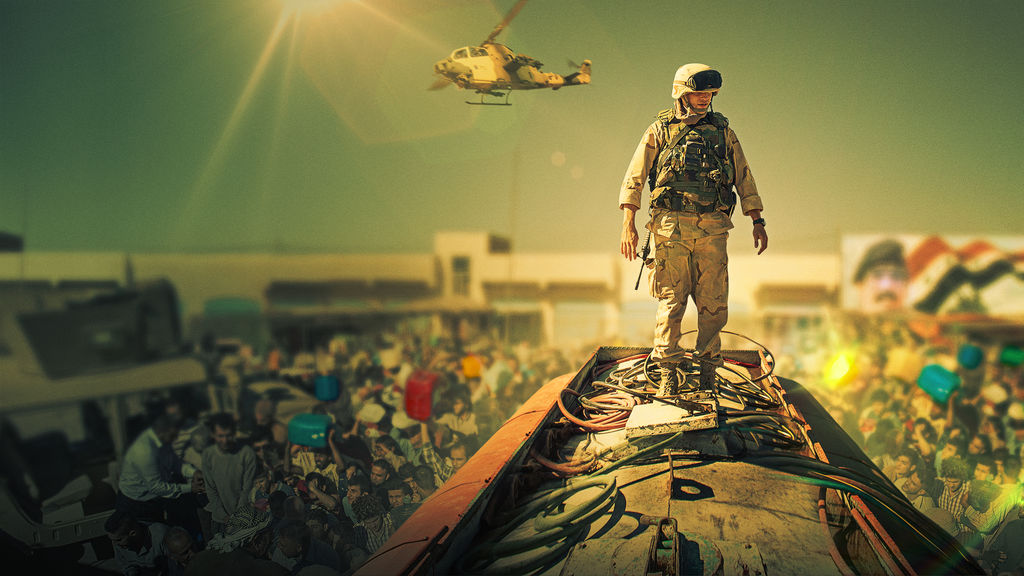 When the credits of Fernando Coimbra's Sand Castle started rolling, I couldn't help but feel a satisfying sense of calm and appreciation for how this true-life Iraq story was handled.
Sand Castle tells the prudent story of American soldiers on a job to provide clean water to the Iraqi village Baqubah, where they're treated with an unbalanced reception of gratitude and hostility. The script by Chris Roessner, which was featured on the Black List's 2012 group of best, unproduced screenplays, is quite impressive, as far as foundations go; it has steady pace and every scene feels essential. There is a bit of generic dialogue that doesn't really do favors for the heaviness in certain spots, but it's at this point where a keen direction and reliable performances make the difference. The overall result is modest yet still admirable filmmaking.
Coimbra (A Wolf at the Door) treated Sand Castle with complete respect. The direction is a hat tip to concise development. Admittedly, the structure of Sand Castle is prime for a flashy filmmaker to showcase their inner Terrance Malick (or their inner Terrance-Malick-wannabe, let's be honest here), but, instead, Coimbra plays it close to the chest, filling the atmosphere with a no-nonsense vibe. Coimbra proves an excellent pair with cinematographer Ben Richardson (Beasts of the Southern Wild, Drinking Buddies), setting up effective, tight compositions, and complimented with a bustling score by Adam Peters (whose work was arguably the best aspect of Savages).
Coimbra's greatest asset, however, is his ensemble cast. Nicolas Hoult (Mad Max: Fury Road) is splendid as Pvt. Matt Ocre, a young man who just joined the suck to pay for his schooling and finds himself doing drastic things to go home. His superior, Sgt. Harper, played by Logan Marshall-Green (still feeling the high of his brilliant performance in The Invitation) isn't fooled by what Ocre really wants, yet thinks he could prove as an asset to this dangerous mission; even if Ocre himself is adamant to see it. The two actors bounce off of each other very well, and, at the same time, mesh beautifully with their surrounding players, including an unrecognizable Henry Cavill (Man of Steel), Powell, Beau Knapp, and Neil Brown Jr. Together. The cast make believable the bond of soldiers who are placed in soul-crushing situations (and things indeed go to a dark place).
As I mentioned before, Sand Castle is no frills filmmaking, and for this story it's a good fit. Whether Sand Castle stood out more is up for debate. The true story of this endeavor is indeed important, and the messages of war ring true, however it's all a bit familiar. If anything, it might serve as a wistful reminder of not just war, but the results of trying to helpful for the sake of humanity.
Sand Castle is no Jarhead (sorry, Sam Mendes fans), instead, Coimbra, Roessner and the rest damn well know what they had in their hands, and decided against the grandioso approach, and, when it's all said and done, this was the absolute right choice. We're given a film that may not be memorable, but has us in the moment. Sand Castle is a solid recommendation.