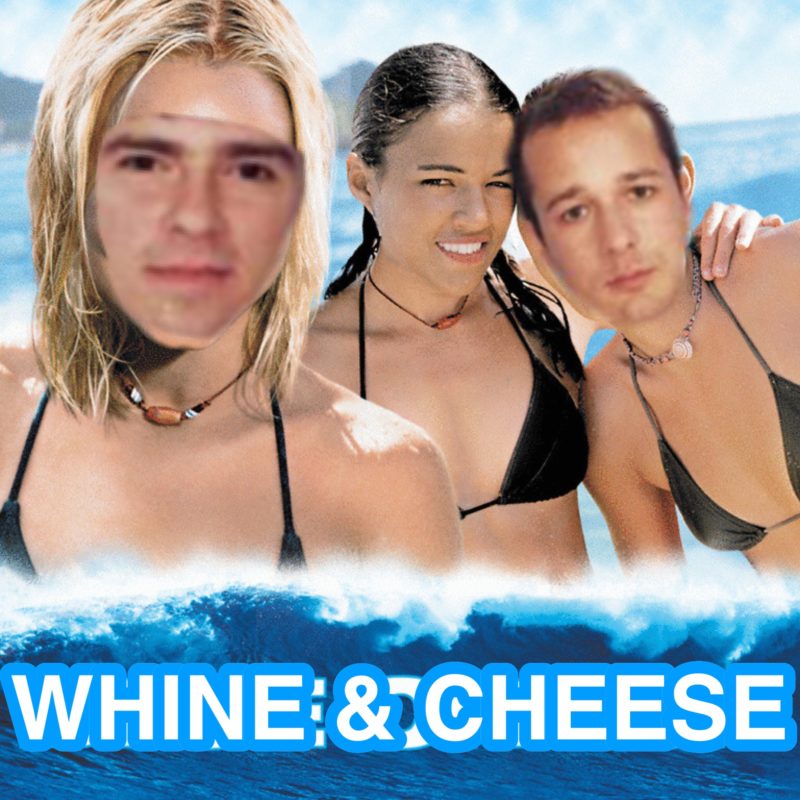 Podcast (whinecheese): Play in new window | Download
Subscribe: RSS
Whine and Cheese / Episode 2: Joey and Mike think they've got what it takes to take on the deep BLUE waves of Pipe. We're goin' surfin', we're goin' surfin'.
The Whine: Weezer – Blue Album (1994)
The Cheese: Blue Crush (2002)
Whine & Cheese: A Podcast About Whiny Records and Cheesy Movies began in Spring 2018. It is a love letter to all things whiny and cheesy from Rites of Spring to Hawthorne Heights, Varsity Blues to Fifty First Dates, and everything in between. Listen as the pairing of Joey Breeding and Mike Paulshock mix and match two of life's great audio & visual pleasures.
Tweets by whinecheesepod
http://instagram.com/whinecheesepod