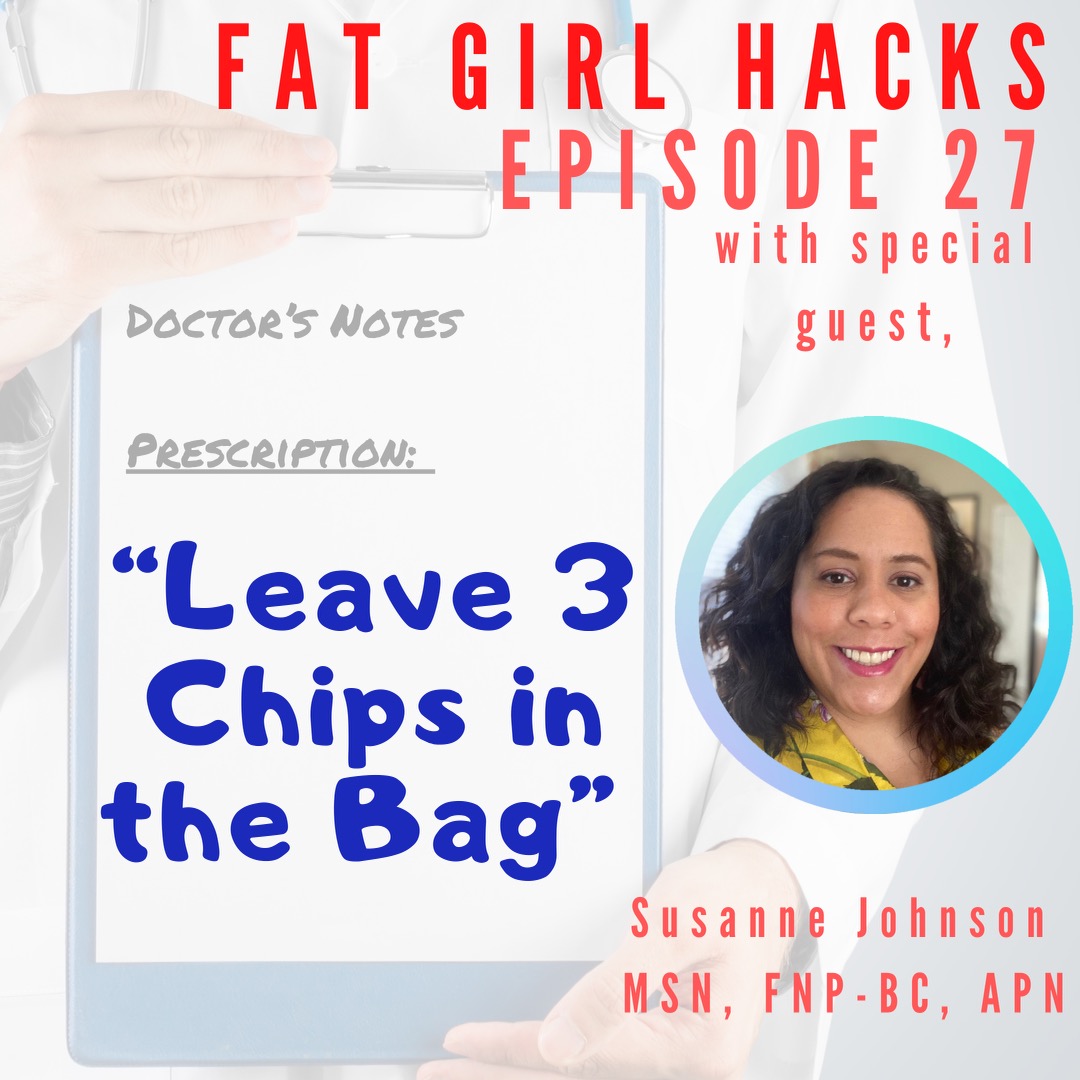 Podcast (fatgirlhacks): Play in new window | Download
Subscribe: Apple Podcasts | RSS
On this special bonus episode of FGH the hackers are sitting down with Nurse Practitioner Susanne Johnson MSN, FNP-BC, APN and discussing an especially heinous doctors appointment recently endured. Jaime delves into a recent appointment where the doctor could not get past weight to help with the problem at hand. Susanne helps unpack this problematic doctor visit and tells us what would've been a better bedside approach, what questions we can and should feel empowered to ask as well as other insightful tips to help navigate a sometimes fatphobic medical industry.  Meghan takes on a strange, distant, Ed McMahon role. Yeah, that's her off in the distance. 
Susanne can be followed via instagram @seesuzgo
Links we discuss in the episode:
Health At Every Size Community Resources – HAES Community Resources
Search – Health At Every Size Community Resources
Fat Girl Hacks is a bi-weekly, body-positive podcast. FGH discusses living life as a fat chick –  the strengths, the struggles and the good times that come along with living the fat life.  The Hackers take an opinionated, unapologetic, and funny look at fat current events and pop culture. Jaime, Meghan and Nina, will share honest stories about their own trials, tribulations and triumphs while navigating life in a larger body.