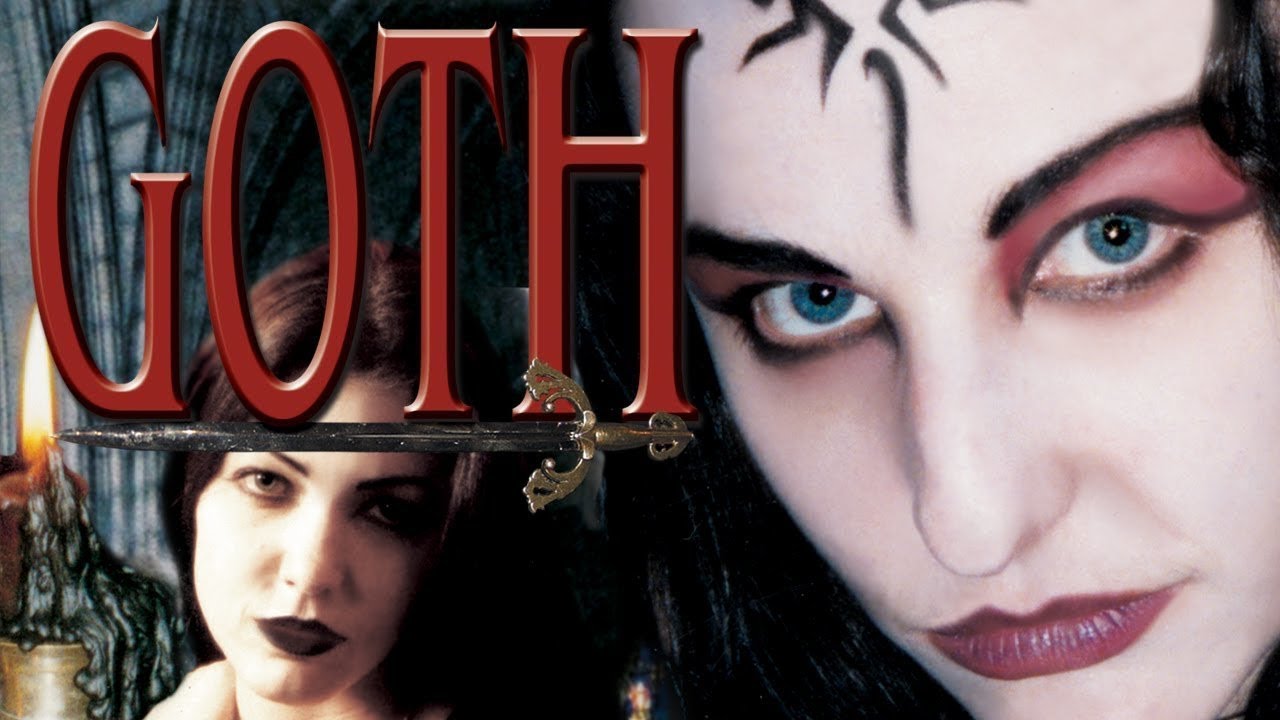 Podcast (evileye): Play in new window | Download
Subscribe: RSS
The Evil Eye is a podcast about goth movies. What exactly is a goth movie? Film writers Samm Deighan and Robert Skvarla are two old goths determined to answer that age old question by exploring various genres including horror, melodrama, and film noir. Each episode will dissect a film that fits the goth aesthetic and explore the music and culture in the year that film was released.
In this episode, Rob and Samm have fixed their evil eye(s) on Brad Sykes' 2003 shot-on-video extravaganza, Goth. A bored and unconvincing goth couple attends a show at a goth club and meets a woman named Goth. No, we are not making this up! She proceeds to take them on a violent, drug-fueled journey through their darkest fears/desires/who actually knows. While this might not be the best goth film ever made (and in fact it might be the worst), the important thing is that it establishes the three rules for being goth. And if you don't want to be a fucking poser, you're going to have to listen to the episode to find out.
WARNING: This episode references sexual assault and violence.
MUSIC CLIPS:
Plastique Noir – "Desire or Disease" (off Dead Pop)
Negative Image – "All I Was (Sex)" (off Confusion)
MOVIES REFERENCED:
Turbulence 3: Heavy Metal (2001)
Traces of Death (1993)
Faces of Death (1978)
The Dead Next Door (1989)
Zombie Chronicles (2001)
Zombie Bloodbath (1993)
Ed Gein (2001)
Dahmer (2002)
Gacy (2003)
Zodiac Killer (2005)
BTK Killer (2005)
Green River Killer (2005)
Karla (2006)