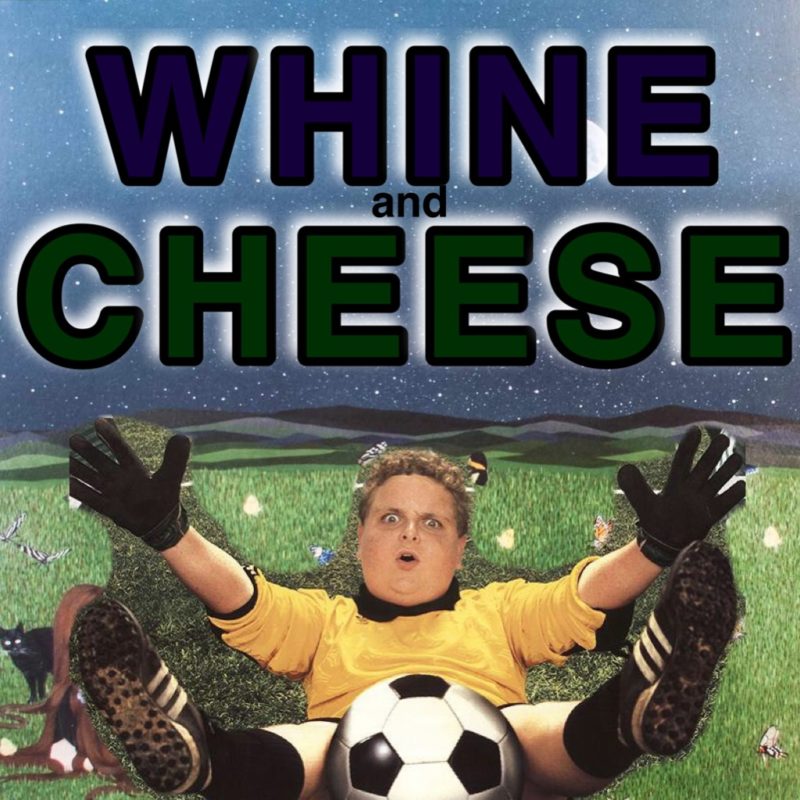 Podcast (whinecheese): Play in new window | Download
Subscribe: RSS
Whine & Cheese – Episode 26: We're going green, bringing you this week's episode live and in the middle of nature. Title Fight's Floral Green is discussed along with Disney's The Big Green. Sorry if any of the sounds from outside interfere with the sound quality this week. Where were you when that kid held on to a pipe and head-walked people in a complete circle during TF? We try to rank their albums but they're all too damn good. Mike & Tyler get roached recounting the events from the 10th anniversary show. BUG HALL as NEWT SHAW. Joey confused The Big Green for Angels In The Outfield, Tyler confuses it for Little Giants, and Mike is just confused. Before recording, we poured cheetos on each other so pigeons would land on us and eat them because we're outside.
Whine & Cheese: A Podcast About Whiny Records and Cheesy Movies began in Spring 2018. It is a love letter to all things whiny and cheesy from Rites of Spring to Hawthorne Heights, Varsity Blues to Fifty First Dates, and everything in between. Listen as the trio of Joey Breeding, Mike Paulshock, and Tyler Smith mix and match two of life's great audio & visual pleasures.
Twitter and Instagram. While you're at it, email us with your pairing suggestions, questions, Weird Al parodies, and comments!
As always, ratings & reviews go a long way and are appreciated.
Thanks LVAC for the support!
Art by Jon Weed (check him out, he rules!)