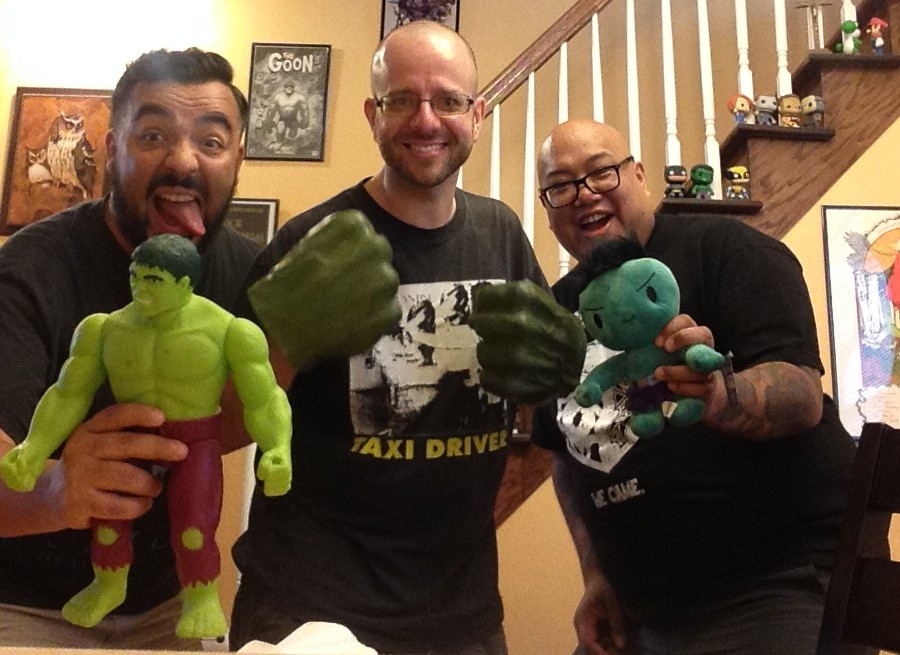 Podcast: Play in new window | Download
Subscribe: Apple Podcasts | RSS
OH NO, LOOK OUT, IT IS THE LATEST EPISODE OF CINEPUNX!!!!!
Oh, hai nerds, we got a new episode for you!
This past Tuesday we were grateful to sit down with Josh's old friend and now Liam's new friend Brian Kantorek. Brian is, like us, and aging hardcore enthusiast who has played in bands like Ubi Sunt, The Curse, and Go! For The Throat. He is also a very nice guy, a fun person to talk to, and a dude with a Taxi Driver shirt, which is sick.
Liam is writing all this from Chicago. Hi. I am out here for BRUCE CAMPBELL'S HORROR FILM FEST, an event I am helping out with. The fes is booked by friend of the show Josh Goldbloom of THE AWESOME FEST! However, this is some hectic stuff so this write up will be short.
This episode, after our usual pontificating on movies we have seen lately and shows we have gone to, we discussed the issue of growing old within the context of the Hardcore Punk scene. There is some thoughts about young core folk, about caring about old or new music, nostalgia, and some griping from us about kids and how we don't like them. Please, do not take our griping to seriously, we are old and like the sound of our own voices.
Well me especially. I talk too much this episode, as usual. I really thought this would be one where we mostly hear from Josh and BK, but I was getting on more than a few high horses. I definitely sound smug. I was tempted to edit out a couple of my tirades, but hey, this show is not about looking good. We are trying to be our authentic selves, and I am authentically full of it. BK is great though, and we are so glad he could be with us. If you haven't ever checked out any of BK's bands, I highly recommend it.
No sound notes this episode, sounded good to me. Also, no real links. I think everything we discussed is easy to find other than BK's bands, so I trust you to utilize google for those purposes.
All I can reiterate from the episode is that you MUST check out THE LOOK OF SILENCE if it is playing anywhere near you, Josh is probably right that NEUROSIS is one of the most important bands in heavy music like ever, and if you are free this weekend go to that EXHUMED FILMS event in Yonkers. It will be hot.
As usual we are beyond grateful that we have an audience, that you take the time to listen to this, and that you tell your friends. RATE/REVIEW/SUBSCRIBE PLEASE