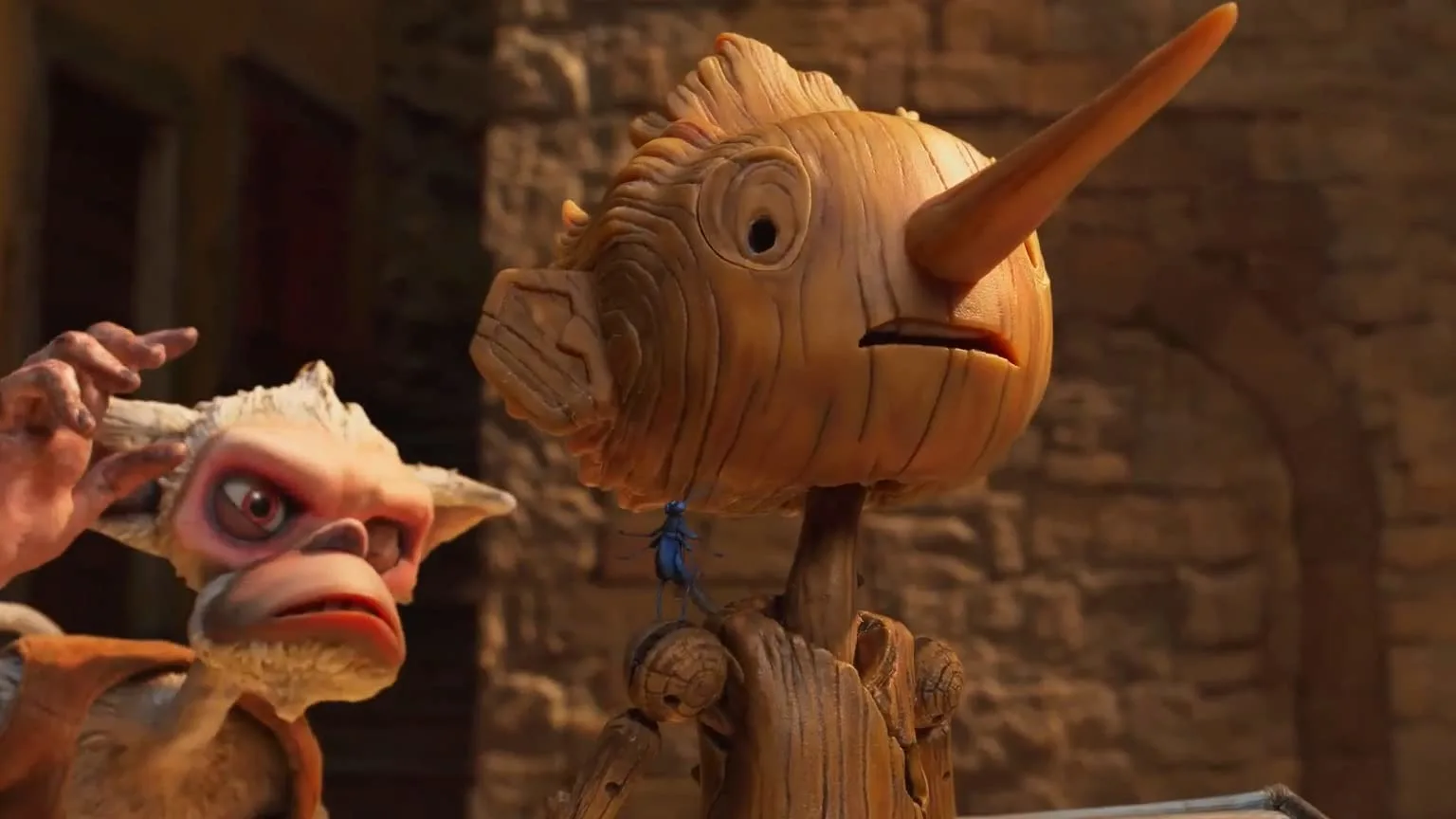 Podcast: Play in new window | Download
Subscribe: Apple Podcasts | RSS
Hey, hello, and welcome buds to your favorite podcast's favorite podcast, CINEPUNX! On this latest and possibly greatest episode we dive into our cinematic loves from last year, exploring the films that gave us something to think about with our very good friends and really the best sound engineer ever, Sharkey of MECHANICAL SHARK MEDIA! 
The format of this particular year end round up is different than others, both that we have done and others are doing, in that while we each briefly present a list of movies we care about we also each picked one film we asked the other to watch so we could discuss them together in detail. There are some surprising disagreements and convergences on this episode and I cannot express enough how thankful I am to have these two folks to discuss movies and the world with!
The three films we go into depth on are
GUILLERMO DEL TORO'S PINOCCHIO
Of course we discuss a ton of other films that we loved, surprise each other with some of our picks, and you know we got into that WACK AND ON TRACK gimmick tho predictably I didn't have much interesting to share.
Some if the films discussed include AFTERSUN, THE OUTFIT, HIT THE ROAD, PHANTOM OF THE OPEN, BANSHEES OF INNESHERIN, RIOTSVILLE USA, THE NORTHMAN, THE CATHEDRAL, THE UNBEARABLE WEIGHT OF MASSIVE TALENT, ON THE COUNT OF THREE, ALL QUIET ON THE WESTERN FRONT, RESURRECTION, NOPE, EVERYTHING EVERYWHERE ALL AT ONCE, TGE SADNESS, DECISION TO LEAVE, STARS AT NOON, YOU WON'T BE ALONE, CRIMES OF THE FUTURE, FLUX GOURMET
Sharkey ended the episode discussing and upcoming film he and I are very excited to check out, ONYX THE FORTUITOUS AND THE TALISMAN OF SOULS!
Huge thank you to Sharkey for being our guest and of course for everything he does, and thanks to you all for being here to hear it all!
Ok please share this with all your friends and enemies, we love you so much.
Thanks for listening, spend some time checking out our Patreon, and of course check out the family of shows available at Cinepunx.com.
LEHIGH VALLEY APPAREL CREATIONS
ESSEX COFFE ROASTERS -(enter code CINEPUNX for 10% off)
ROUGH/CUT FAN CLUB MAKING THE GREATEST SHIRTS TO EVER EXIST FUCK