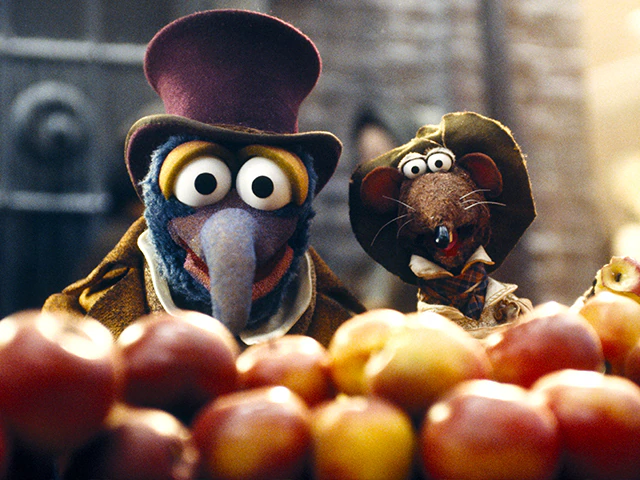 Podcast: Play in new window | Download
Subscribe: Apple Podcasts | RSS
MERRY BELATED HOLIDAY TIMES!!
When you are recording a podcast, sometimes you need to record significantly in advance to get an episode out by a certain date. Especially around the holidays when folks have so much other stuff going on. We didn't do that, but we did spend some time exploring two AMAZING MUPPET CHRISTMAS CLASSICS!
We were blessed to be joined by the man himself, one of the true LORDS of punk drumming, Dave Wagenschutz!
GOOD RIDDANCE! KID DYNAMITE! NONE MORE BLACK! PAINT IT BLACK! INK & DAGGER! LIFETIME!
Dave is a huge Muppets fan and so he was as excited as we were to celebrate the season with these nostalgic felt characters we love so much. It was an absolute joy to have this discussion with him, he was so charming and fun to talk to! If for some strange reason you have not checked out any of his bands, most especially his band with Josh CROSSED KEYS, do yourself a favor and do that ASAP
We of course do our usual WACK AND ON TRACK gimmick. I think everything we discuss is easily found but hit us up for links to anything you need help finding. Oh you know, Josh mentioned GROUNDWORK which is prolly not easy to find, so check it out.
Ok please share this with all your friends and enemies, we love you so much.
Thanks for listening, spend some time checking out our Patreon, and of course check out the family of shows available at Cinepunx.com.
LEHIGH VALLEY APPAREL CREATIONS
ESSEX COFFE ROASTERS -(enter code CINEPUNX for 10% off)
ROUGH/CUT FAN CLUB MAKING THE GREATEST SHIRTS TO EVER EXIST FUCK