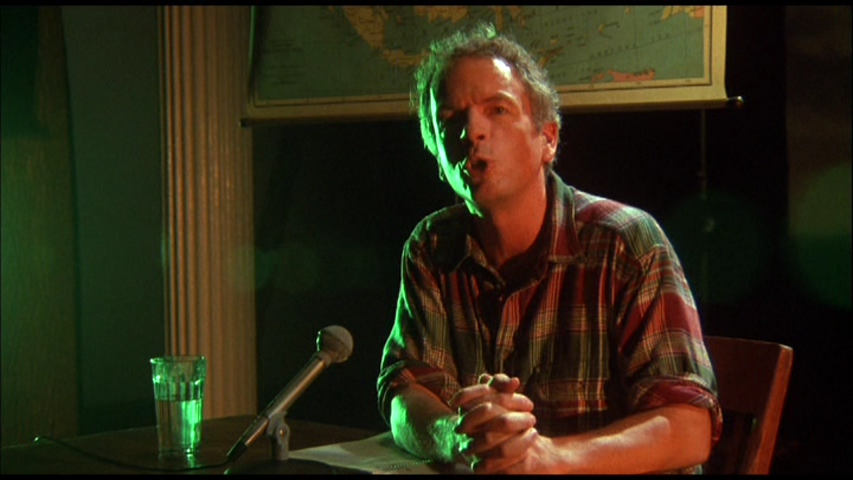 Podcast: Play in new window | Download
Subscribe: Apple Podcasts | RSS
HEY LET ME TELL YOU ABOUT MY UNCLE CINEPUNX, HE WOULD GET MAD ABOUT THE MOST INSANE STUFF AND IT SOUNDED A LITTLE SOMETHING LIKE THIS!
Oh hello friends and welcome to episode 157 of Cinepunx, on which we explore to filmed performances of actors performing solo, that is 1987's Swimming To Cambodiafeaturing Spalding Gray and 1991's Sex, Drugs, Rock & Roll featuring Eric Bogosian. Bit of a spoiler alert, one of these we loved and the other? Not so much
Now, I know what you are wondering: " HEY YO LIAM, DID YOU GUYS DO YOUR USUAL GIMMICK, WACK AND ON TRACK?" and to that I say, yeah of course we did, what do you think? why would you ask me that? YOU GOT SOME REAL NERVE YOU KNOW WHAT? lol jk, we did it, and we talked about a few things, I don't think any of them require links but lemme know if I am wrong and I will add them later. Ok, well, that's it I guess, hope you dig the episode.
Thanks for listening, spend some time checking out our Patreon, and of course check out the family of shows available at Cinepunx.com.
LEHIGH VALLEY APPAREL CREATIONS
ESSEX COFFE ROASTERS -(enter code CINEPUNX for 10% off)
ROUGH/CUT FAN CLUB MAKING THE GREATEST SHIRTS TO EVER EXIST FUCK