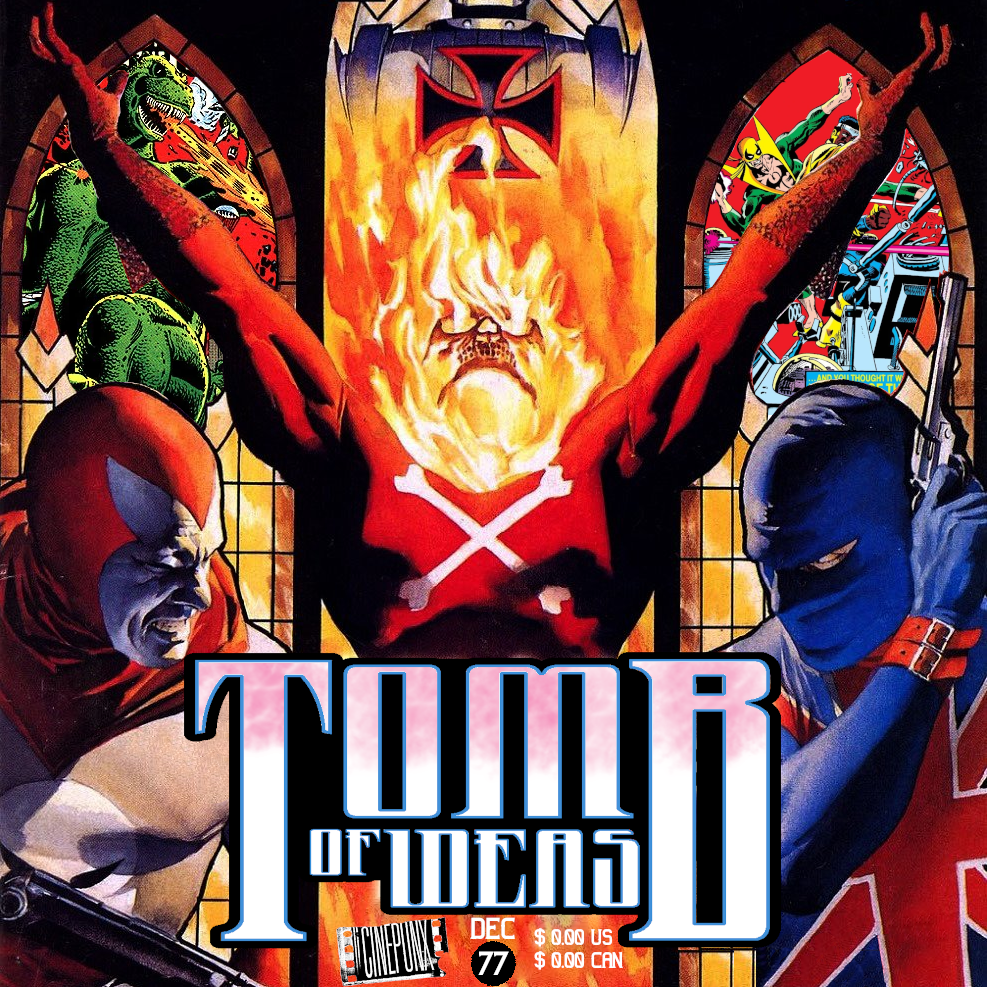 Podcast (tombofideas): Play in new window | Download
Subscribe: RSS
Greetings, Tomb Believers!
On an ALL-NEW, ALL-DIFFERENT TOMB OF IDEAS, it's our first grab bag episode, where we take three "random" Marvel Horror comics and discuss them in the grand tomb tradition! This episode James and Trey are tickled to be hosted noted kaiju artist, webcartoonist, and mixologist Sean McGuinness of NeoMonsterIsland and Twisted Kaiju Theater fame in his personal bar and gallery!
First up, they take a look at MIDNIGHT SONS UNLIMITED #9, featuring THE GHOST RIDER OF 1945!?
Second, Sean gives a tour of Marvel's GODZILLA series with it's fantasic first issue!
Third, the gentlemen peruse POWER MAN & IRON FIST Vol 1, #79 and try to survive the "DAY OF THE DREDLOX!"
As always, you can send any comments, questions, or other feedback to [email protected]. Plus, be sure to follow us on our Facebook page, on Twitter @TombofIdeas, and now on Instagram @tombofideas!
Ex-HELL-sior!