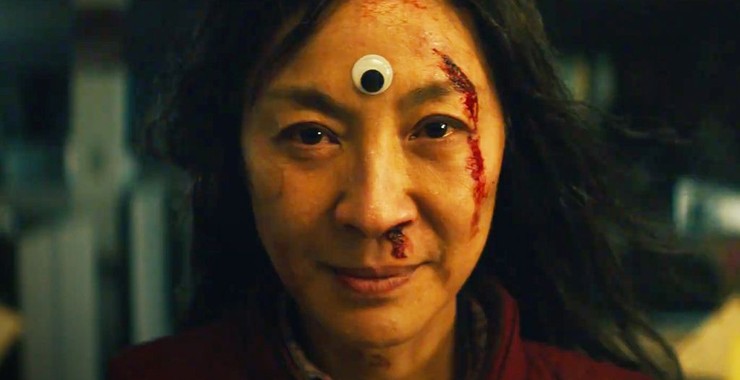 Podcast: Play in new window | Download
Subscribe: Apple Podcasts | RSS
Well, what do you know? Here it is, our 150TH EPISODE! On this momentous occasion we talk about two films by the same directing team, one of which ranks among the best movies we have ever seen, the other we feel conflicted about.
CAN YOU GUESS WHICH IS WHICH?
That is right we are discussing the new film Everything Everywhere All At Once and Swiss Army Man, both films directed by "The Daniels", Dan Kwan and Daniel Scheinert! 
We also, as usual, do our WACK AND ON TRACK gimmick and, assembled below, are a random grouping of links of the things I remembered we discussed, sorry if this list of links is incomplete!
Ok I think that is it, I think, but if I forgot something just let me know. Ok so as always thanks for listening, we love you, please tell a friend
Thanks for listening, spend some time checking out our Patreon, and of course check out the family of shows available at Cinepunx.com.
LEHIGH VALLEY APPAREL CREATIONS
ESSEX COFFE ROASTERS -(enter code CINEPUNX for 10% off)
ROUGH/CUT FAN CLUB MAKING THE GREATEST SHIRTS TO EVER EXIST FUCK