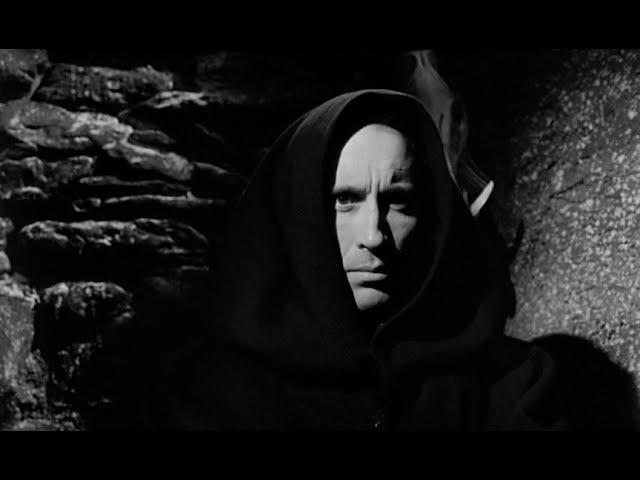 Podcast (twitchofthedeathnerve): Play in new window | Download
Subscribe: Apple Podcasts | RSS
Just in time for Walpurgisnacht, the latest Twitch of the Death Nerve is all about one of our favorite topics: witchcraft. In this episode, Charles, Jon, and Samm focus on the underrated British-American classic, City of the Dead (1960), better known to American audiences as Horror Hotel. In order to write a research paper, a young college student travels to an eerie New England town known for its history of witch burning. But she gets far more than she bargained for when it seems that witchcraft might be alive and well.
We talk at length about City of the Dead's incredible atmosphere and the uncanny valley of a British studio making a film set in America, Christopher Lee's role in the film, its similarities with Psycho, and much more. We also have a long discussion about witchcraft and pagan traditions, other movies where witches/pagan traditions are depicted as real like The Wicker Man and Blood on Satan's Claw, and connections between witches, Beltane (May 1st), and political resistance.
Thanks as always for supporting the show! Pretty please rate, review, and share! You can also find us on Apple and Spotify and please follow us on Instagram.
Check out Essex Coffee Roasters (enter code CINEPUNX for 10% off).