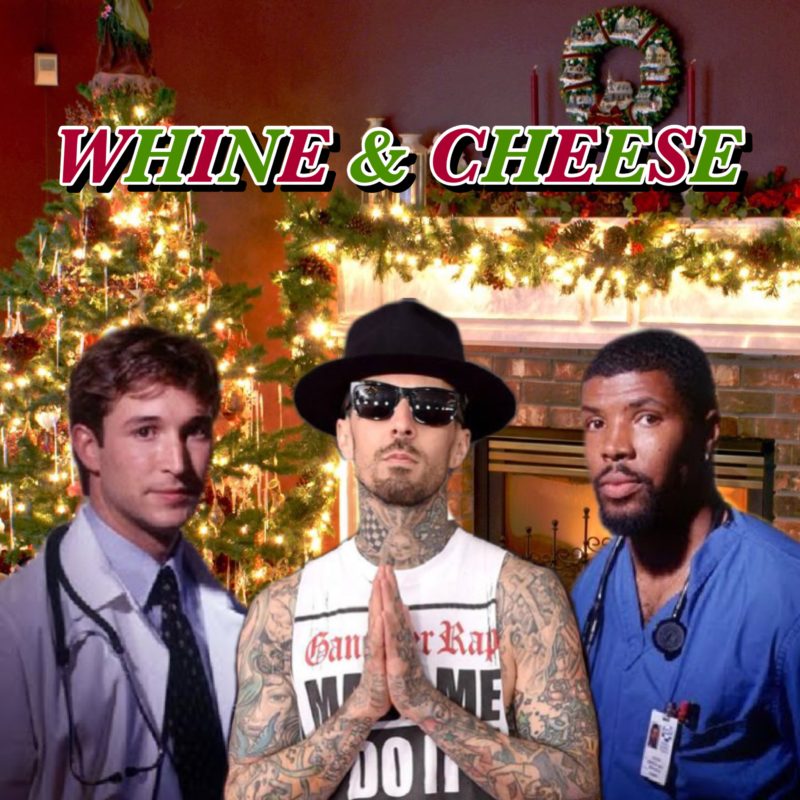 Podcast (whinecheese): Play in new window | Download
Subscribe: RSS
Whine & Cheese Holiday Special 2018 – Joey and Mike recruit recurring guest Tyler Smith for a special holiday edition of Whine & Cheese this week. They cover a curated festive playlist of emo hits new and old, as well as a season 8 Xmas episode of ER, "I'll Be Home For Christmas." Tyler admits to not even watching the episode, Mike barely paid attention, so Joey tries to pick up the slack. In the spirit of getting further away from the topic, the heaviness of Korn is discussed, who are very much not an emo band. A future episode is foreshadowed (All Time Low) and the gang talks their favorite traditional holiday songs.
Whine & Cheese: A Podcast About Whiny Records and Cheesy Movies began in Spring 2018. It is a love letter to all things whiny and cheesy from Rites of Spring to Hawthorne Heights, Varsity Blues to Fifty First Dates, and everything in between. Listen as the pairing of Joey Breeding and Mike Paulshock mix and match two of life's great audio & visual pleasures.
Twitter and Instagram. While you're at it, email us with your pairing suggestions, questions, Weird Al parodies, and comments!
As always, ratings & reviews go a long way and are appreciated.
Thanks LVAC for the support!
Art by Jon Weed (check him out, he rules!)