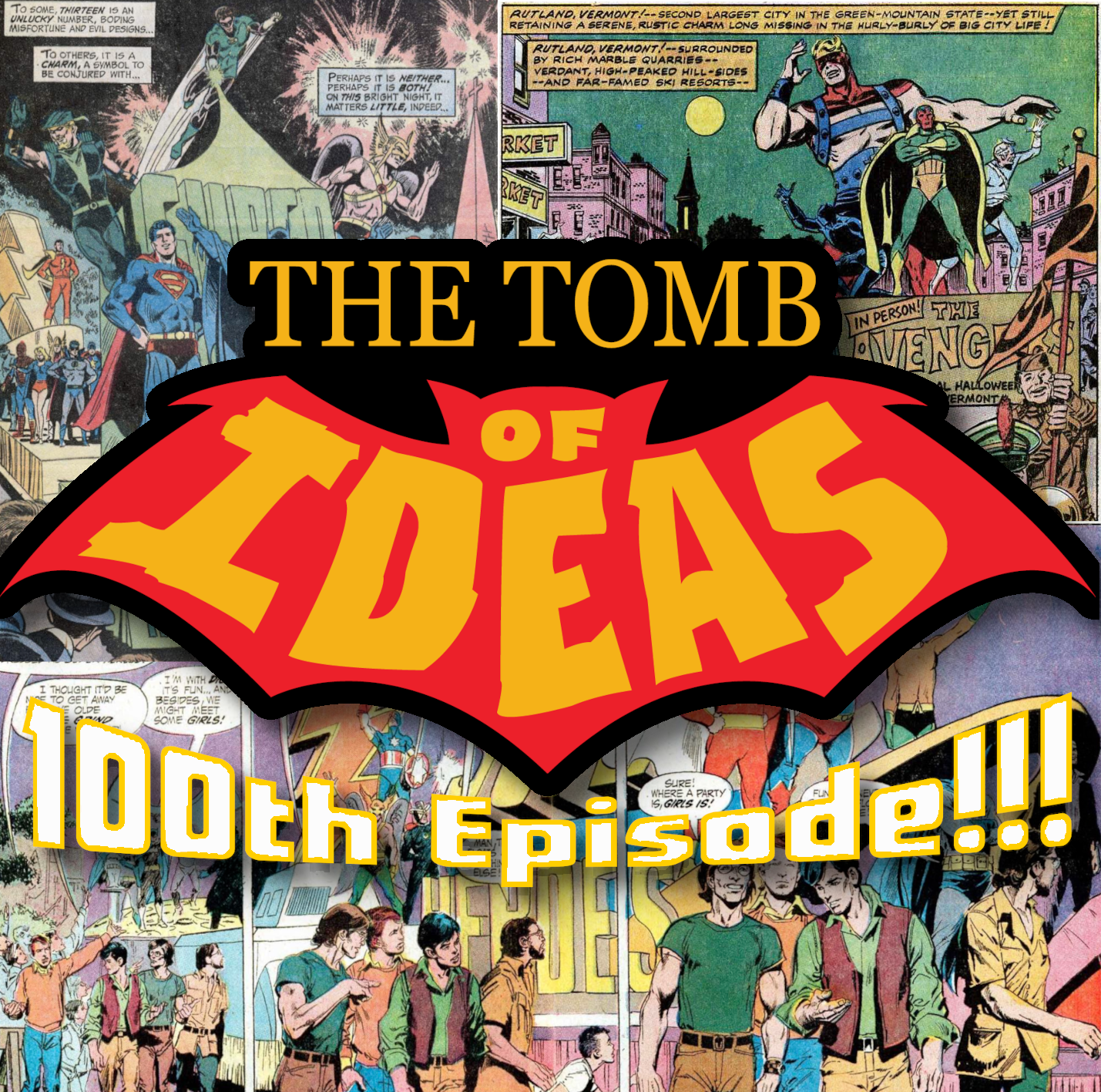 Podcast (tombofideas): Play in new window | Download
Subscribe: RSS
Happy Halloween, Tomb Believers!
We know we're a little early this week, but we couldn't pass up the opportunity to celebrate the season (and get in on the CINE-WEEN action) by releasing our ONE HUNDREDTH EPISODE on Halloween. It was exactly five years ago that we released the first episode of TOMB OF IDEAS. Since then we've gone through some changes, but we're still here talking about our favorite monstrous and spooky comic book stories. In this episode we're digging into one of the quirkiest moments in comics set around Halloween: the Rutland Halloween Parade comics of the 1970s! This real-world event provided the setting for numerous comics at both Marvel and DC, and we'll be discussing some of the most notable instances – including the infamous unofficial intercompany crossover!
In this episode we are discussing:
AVENGERS vol 1 #83
MARVEL FEATURE vol 1 #2 (featuring The Defenders)
BATMAN vol 1 #237
AMAZING ADVENTURES vol 2 #16
JUSTICE LEAGUE OF AMERICA vol 1 #103
THOR vol 1 #207
For more information on the intersection of comic book creators and the Rutland Halloween Parade (including some really great vintage photos), check out this article over at Comic Book Historians.
Thank you so much to all of the people who help make TOMB OF IDEAS possible: Liam and the rest of the team at Cinepunx who have provided a home for the show and help us out when technical issues crop up, all of the wonderful guests who have added their insights, expertise, and humor to our discussions, our families who put up with our needing to devote time and energy into this kooky podcasting thing we do, and of course to all of you who download and listen. We sincerely appreciate your support, and we hope you'll stick around for the next hundred episodes (and beyond).
To reiterate a question posed near the end of the episode: What are your favorite TOMB OF IDEAS moments? Do you have a favorite episode, interview, or story that we have covered? We'd love to hear from you – and read your response on the show! You can send us your answer – along with any other comments, questions, or other feedback to [email protected]. Or, you can let us know on our Facebook page, on the app formerly known as Twitter @TombofIdeas, our Instagram and Threads feeds, or even over at Bluesky @tombofideas.bsky.social!
Ex-HELL-sior!