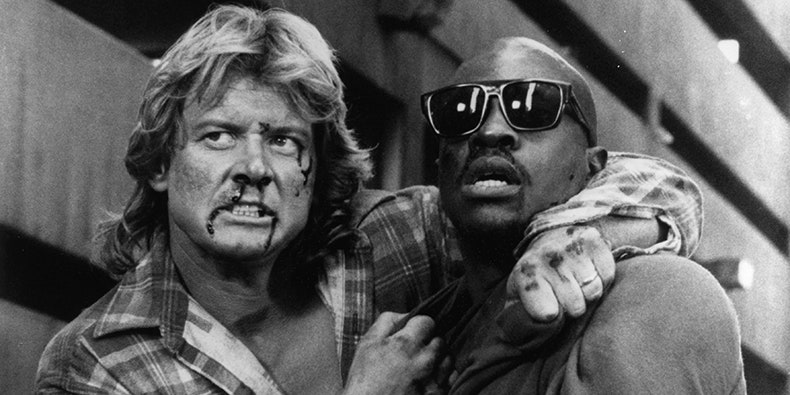 Podcast (whinecheese): Play in new window | Download
Subscribe: RSS
This week's theme is PROPAGANDA! We cover The Sleeping's Believe What We Tell You & John Carpenter's They Live. We compare stories about seeing The Sleeping at different colleges long before we knew each other. If anyone knows LITTLE GUY from the comments section of Punknews in like 2007, tell him to hit us up. We get pretty stuck trying to remember all the different sections of MySpace pages and don't know when to quit. Keep an eye out for the W&C re-release of this album though when we chop n' screw some tracks. We also reminisce on when we saw John Carpenter throw up the horns at the Keswick Theater. In hindsight, we should've rehearsed the fight scene from They Live & uploaded that as some bonus content. Meatloaf = Doug???
Special thanks to LVAC for the support & Taylor Madison for the new artwork.
Whine & Cheese: A Podcast About Whiny Records and Cheesy Movies began in Spring 2018. It is a love letter to all things whiny and cheesy, from Indian Summer to Title Fight, Varsity Blues to The Burning, and everything in between. Listen as the pairing of Joey Breeding & Mike Paulshock mix and match two of life's great audio and visual pleasures.