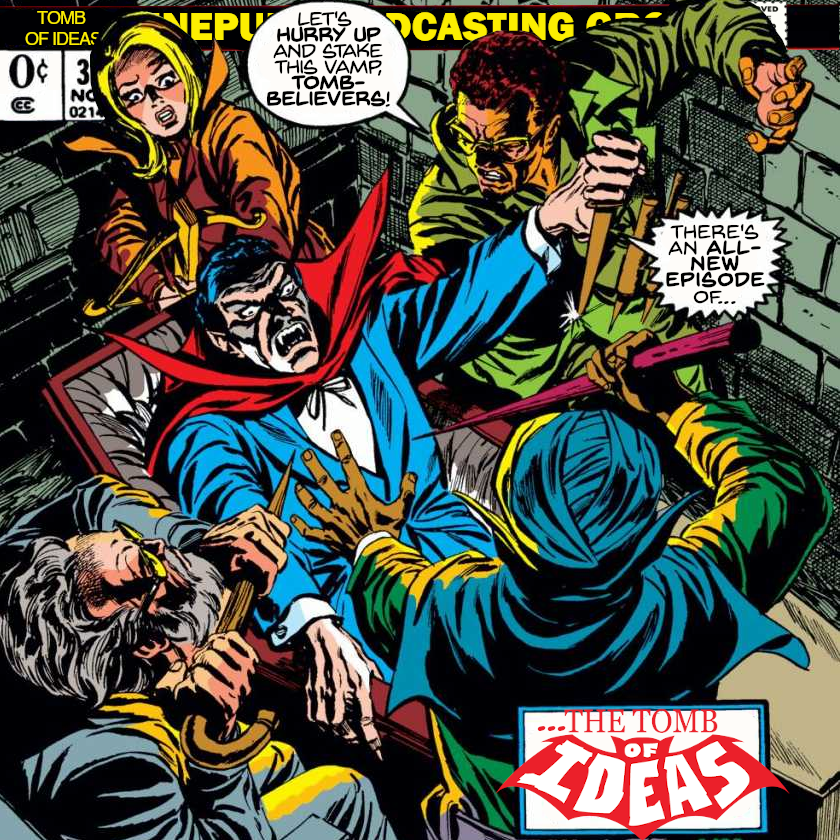 Podcast (tombofideas): Play in new window | Download
Subscribe: RSS
Greetings, Tomb Believers!
Halloween may have come and gone, but here in the Tomb it's still October 1973! Trey and James are back to discuss more exciting Marvel horror comics featuring everyone's favorite nosferatu, Morbius and Dracula.
First up is VAMPIRE TALES #2, with four brand new stories of suspense and terror: Morbius the Living Vampire returns in "The Blood Sacrifice of Amanda Saint," then we get a tale of science fiction horror in "Five Claws of Tryphon." Next, "Satana" features the debut of the (much-hyped) devil's daughter. Finally, Hodiah Twist is on the case in "The Praying Mantis Principal."
After that monster-sized mag, James and Trey are shocked at the conclusion of a brand new confrontation between Quincy Harker's band of vampire hunters and Dracula in TOMB OF DRACULA #13. What happens to surprise our typically unflappable hosts? Download now to find out!
As always, you can send any comments, questions, or other feedback to [email protected], our Facebook page, and you can follow us on Twitter @TombofIdeas.
Ex-HELL-sior!
-Gravely