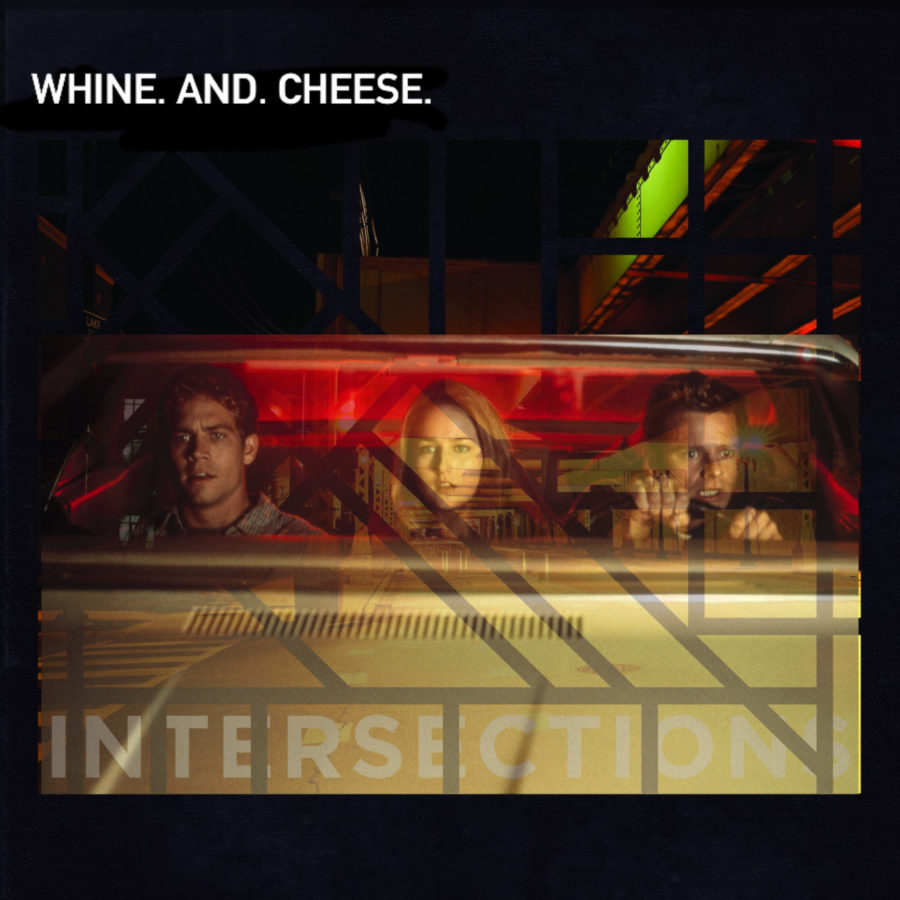 Podcast (whinecheese): Play in new window | Download
Subscribe: RSS
Gallagher really has nothing to do with this episode at all, but we do talk about him a lot. For that very reason Joey is no longer allowed to have a laptop while we record. Even without it he gets really hung up on the song from Rent. In between all of that, our pairing this week is Into It. Over It.'s Intersections and the 2001 thriller Joyride in a very unscripted edition of W&C. It's been awhile since we've recorded so Tyler is practically bursting to tell us about his great idea about Blur's "Song 2". Mike reveals some archival footage about an interaction between Tyler & Evan Weiss from Into It. Over It. We each do our best Rusty Nail impression from the movie this week – feel free to send us yours as well. Gallagher comes up several more times; so much that I've lost count. Stick around for a post-credit surprise and please, email us if you have any of Liam's financial/personal information. Chips Ahoy!
Whine & Cheese: A Podcast About Whiny Records and Cheesy Movies began in Spring 2018. It is a love letter to all things whiny and cheesy from Rites of Spring to Hawthorne Heights, Varsity Blues to Fifty First Dates, and everything in between. Listen as the trio of Joey Breeding, Mike Paulshock, and Tyler Smith mix and match two of life's great audio and visual pleasures.
Twitter and Instagram. While you're at it, email us with your pairing suggestions, questions, Weird Al parodies, and comments!
As always, ratings & reviews go a long way and are appreciated.
Thanks LVAC for the support!
Art by Jon Weed (check him out, he rules!)