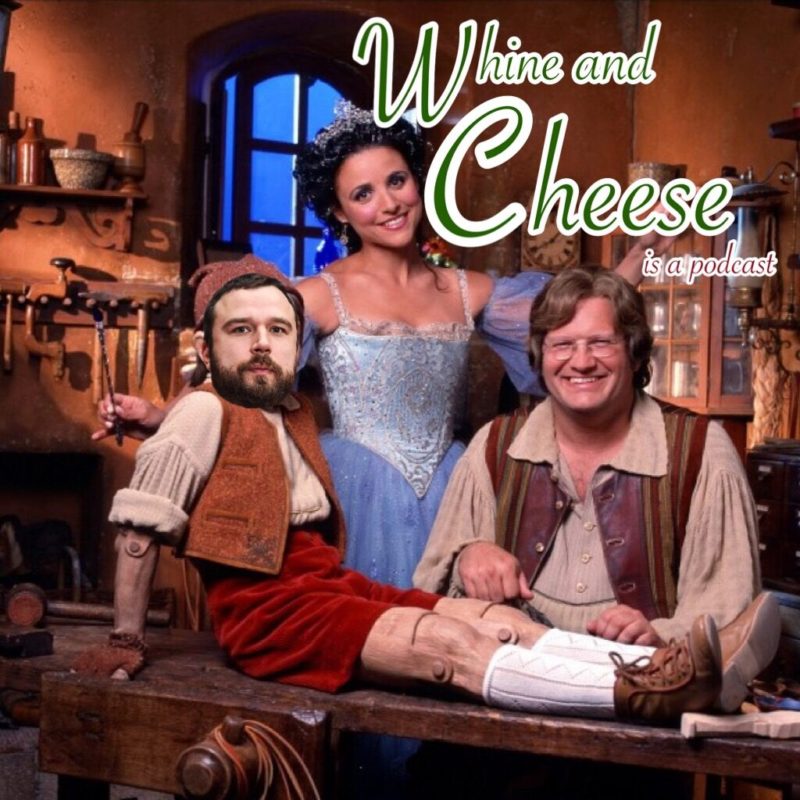 Podcast (whinecheese): Play in new window | Download
Subscribe: RSS
Whine & Cheese – Episode 24: Tyler's roommate, Kate O'Brien, joins us this week with her pairing of Say Anything's …Is A Real Boy & Disney's made-for-TV musical fantasy Geppetto. We discuss whether third wave emo bands are actually good or just nostalgic while Mike tries to get us to play a game reciting the lyrics for Admit It!!! Spoiler: one of us knows way more than they should. Joey speculates about Geppetto's sex life and why Drew Carey won't stop talking about wanting a child of his own. Musically, there are a lot of similarities here, but only one of them has an unusually upbeat tune about a certain historical tragedy.
Whine & Cheese: A Podcast About Whiny Records and Cheesy Movies began in Spring 2018. It is a love letter to all things whiny and cheesy from Rites of Spring to Hawthorne Heights, Varsity Blues to Fifty First Dates, and everything in between. Listen as the trio of Joey Breeding, Mike Paulshock, and Tyler Smith mix and match two of life's great audio & visual pleasures.
Twitter and Instagram. While you're at it, email us with your pairing suggestions, questions, Weird Al parodies, and comments!
As always, ratings & reviews go a long way and are appreciated.
Thanks LVAC for the support!
Art by Jon Weed (check him out, he rules!)