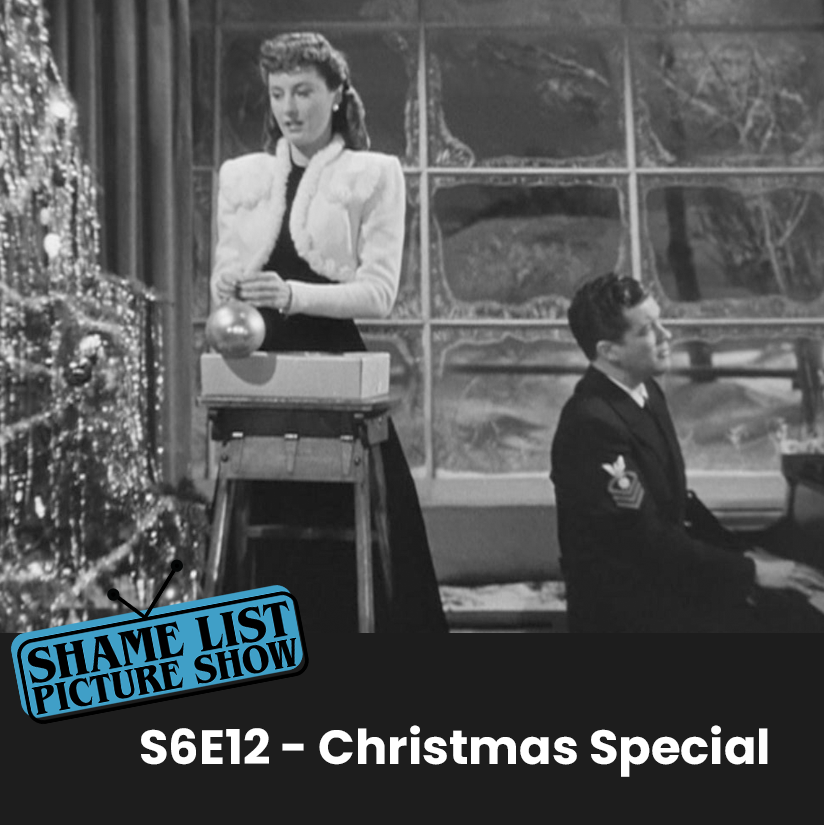 Podcast (shamelistpicture): Play in new window | Download
Subscribe: RSS
Season 6, Episode 12 (originally posted on December 23, 2022)
Hello and welcome to the season finale of the Shame List Picture Show! We know this has been a short season for us, but our transition to Cinepunx took us a little longer than expected. However, we plan to make it up to you next season!
On today's episode Nick and Michael sit down to discuss two Christmas films — THE MAN WHO INVENTED CHRISTMAS (Bharat Nalluri, 2017) and CHRISTMAS IN CONNECTICUT (Peter Godfrey, 1945).

On this episode we discuss an array of topics such as:
– Are the stakes too low in THE MAN WHO INVENTED CHRISTMAS?
– How CHRISTMAS IN CONNECTICUT is surprisingly feminist, considering it's age
– What counts as a Christmas film vs a film set on Christmas
– WESTWORLD and the state of streaming
As always, please rate, review, and subscribe. 
Be sure to check out our Patreon at www.patreon.com/shamelistpictureshow

Edited by: Nick Richards
Produced by: Nick Richards & Michael Viers
Theme Music by: The Directionals
Opening Narration by: Zach McClain
Credits Music by: Ten-Speed
Logo Design by: Amanda Viers