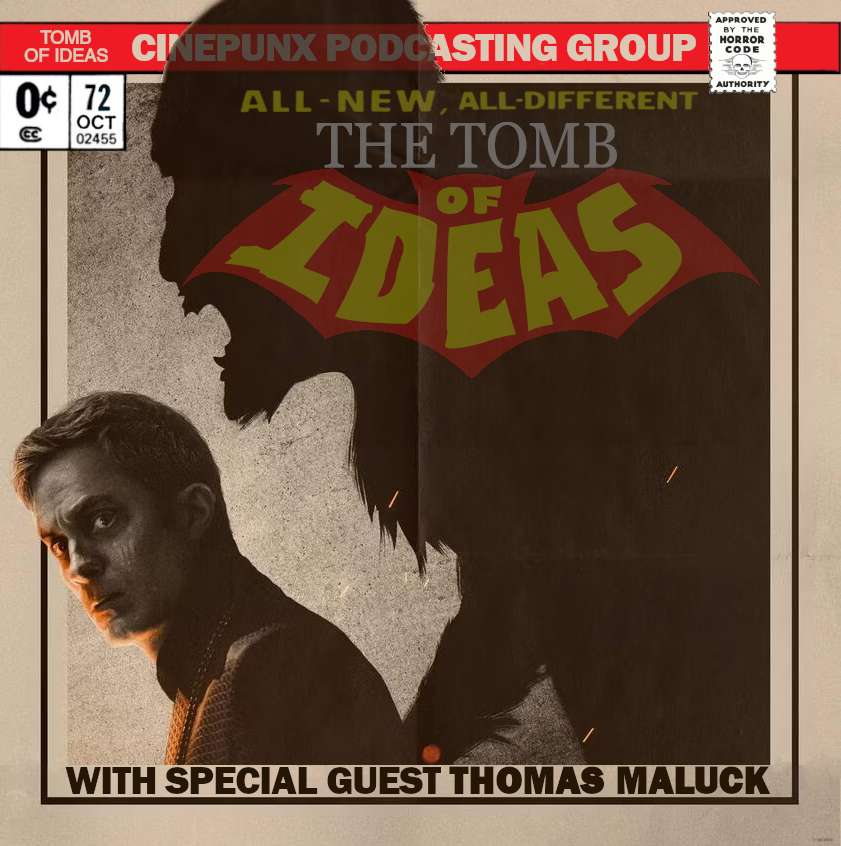 Podcast (tombofideas): Play in new window | Download
Subscribe: RSS
Greetings, Tomb Believers!
This October in the Tomb, Cineween is HOWL-oween! We're kicking off the spooky season with the brand-new, officially official, canonically MCU event on Disney+: WEREWOLF BY NIGHT! That's right – none of that "it's connected because Michael Keaton showed up for two minutes at the end" nonsense (yep, we're talking to you MORBIUS). The Marvel Monsters are finally part of the Marvel Cinematic Universe! In this episode Trey and James give their initial reactions to the special and its implications for the future of Marvel movies and shows.
For this special event, they are joined by friend of the show Thomas Maluck, a librarian, critic, and scholar when it comes to all things comics, graphic novels, and manga. So pop some popcorn (or, like us, indulge in some thematically appropriate Moon Pies), and join us to find out if WEREWOLF BY NIGHT's bite lives up to its bark!
As always, you can send any comments, questions, or other feedback to [email protected]. Plus, be sure to follow us on our Facebook page and on Twitter @TombofIdeas.
Ex-HELL-sior!
-Gravely