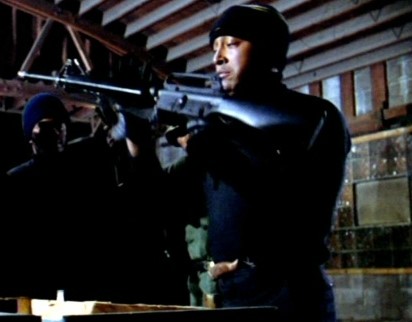 Podcast (twitchofthedeathnerve): Play in new window | Download
Subscribe: Apple Podcasts | RSS
On the last Twitch of the Death Nerve episode, we covered sociopathic teenagers bombing Hong Kong, so we decided to lighten things up this time around with a discussion of systemic racism, fighting back against white supremacy, and overthrowing the state. Charles, Jon, and Samm dive into the Black power classic, The Spook Who Sat by the Door (1973), and two radical related films, Top of the Heap (1972) and Melvin Van Peebles' iconic Sweet Sweetback's Baadasssss Song (1971). Our discussion includes the difference between these films and more traditional Blaxploitation, the legacy of the Black Panthers, the FBI's flagrant racism, and the glory of boobytraps, among other things.
Thanks as always for supporting the show. Pretty please rate, review, and share! You can also find us on Apple and Spotify and please follow us on Instagram.
Check out Essex Coffee Roasters (enter code CINEPUNX for 10% off).