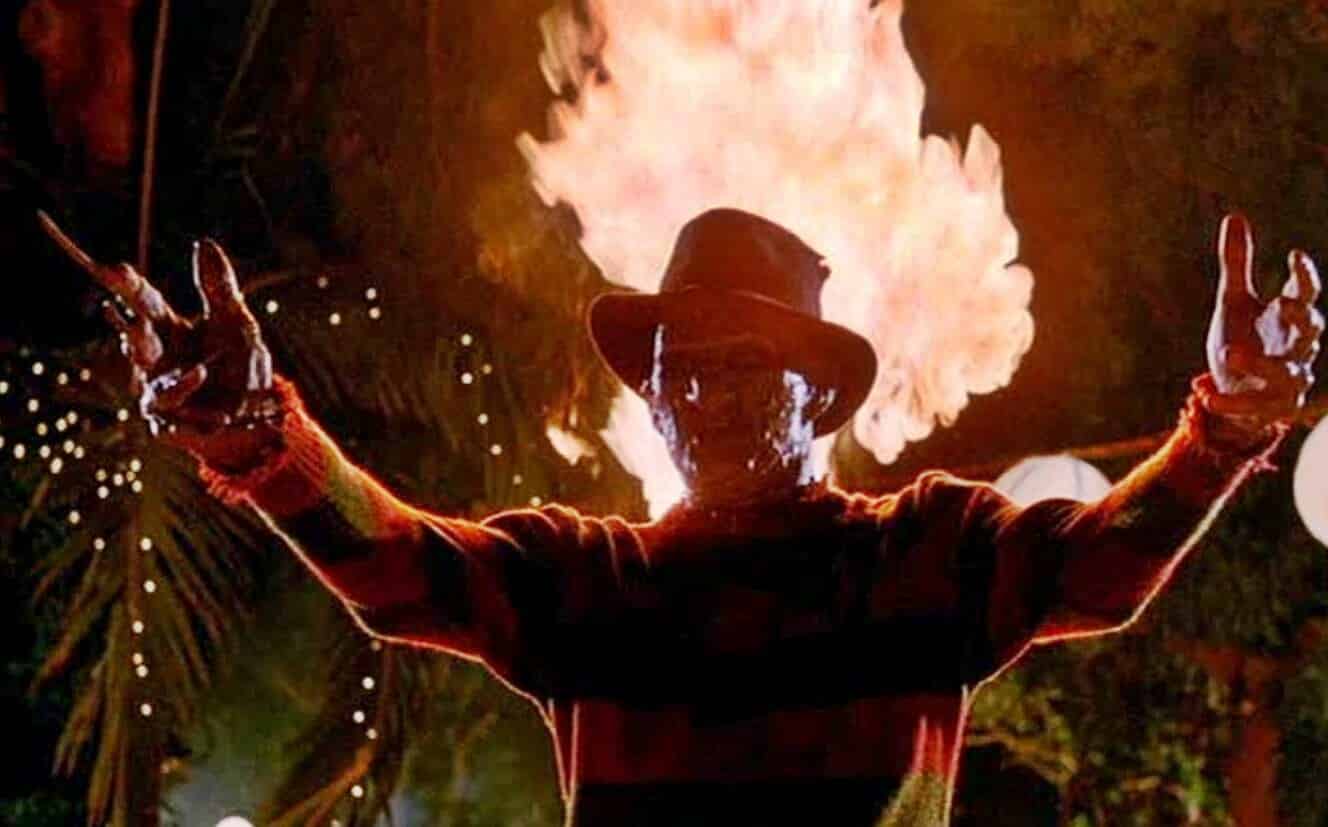 Podcast (horrorbusiness): Play in new window | Download
Subscribe: RSS
Greetings, and welcome back to Horror Business. We have one awesome episode in store for you guys.  We're talking about 1981's Butcher, Baker, Nightmare Maker aka Night Warning and 1986's A Nightmare On Elm St 2: Freddy's Revenge, and even more awesomely we are joined by fellow Cinepunk Adrianna Gober!
First and foremost, we want to give a shoutout to our sponsors over at Lehigh Valley Apparel Creations, the premiere screen-printing company of the Lehigh Valley. Chris Reject and his merry band of miscreants are ready to work with you to bring to life your vision of a t-shirt for your business, band, project, or whatever else it is you need represented by a shirt, sweater, pin, or coozy. Head on over to www.xlvacx.com to check them out. Thank you also to Essex Coffee Roasters, our newest sponsor. Head to www.essexcoffeeroasters.com to check out their fine assortment of coffee, and enter CINEPUNX in the promo code for ten percent off your order! And as always thank you to our Patreon subscribers. Your support means the world to us and we are eternally thankful. If you would like to become a Patron, head to patreon.com/cinepunx. Thanks in advance!
We start by talking about what we've done involving horror recently. Adrianna talks about seeing the films The Queen Of Black Magic and Self Defense, aka Siege. Liam talks about the publication Hellabore. Justin talks about the film The Block Island Sound.
Up first is A Nightmare On Elm St 2. We open by giving our own personal rankings of the Nightmare films, of which Liam has wrong opinions, as well as our personal histories with the franchise.
We talk about how the film still presents a version of Freddy Krueger who is straight up threatening instead of the goofy trickster he is in later films, as well as how it somewhat expands on the rules established in the first film that would later be reinforced. We eviscerate the common criticism of the film (it ignores the wider mythos of the franchise) by pointing out how the film was produced before that mythos was established.
We talk about how the film improves somewhat technically on the first film. We discuss Mark Patton's performance and how the performance of Kim Myer is often scoffed at for not being the archetypical "scream queen". The depiction of Jesse's family is discussed, as is the sexualization of Jesse. We talk about the film's unfortunate history in how the makers of the film have gone out of their way to distance the film from the concept of queerness as if they're ashamed of it. We talk about the film's unorthodox pairing of a jock and a weird new queer kid in Grady and Jesse.
We dissect the problematic nature of the ending, in which it is heavily implied that Jesse's sexuality is "banished" along with Freddy. We talk about the legit nightmare imagery of the climax of the film at the party scene, and how that scene is far more effective than the ending. We talk about the film's somewhat problematic depiction of a gay bar, and how it seems not just super vanilla but super cliché as well. Marshall Bell's performance is briefly discussed.
Up next is Butcher, Baker, Nightmare Maker. We discuss the film's depiction of gay characters, and how it almost seems to have two villains: the murderous Aunt Cheryl and the venomously homophobic detective investigating the murders.
We talk about how the film would have functioned fine with just the narrative of Aunt Cheryl being a murderer but instead chose to establish a side plot that takes a rather progressive view on LGBTQ folk, and how "homophobia is a social poison that corrodes everything it touches".
We talk about how Cheryl and the detective embody the view of many homophobes in the real world: that queer folk are at the very least as bad as murderers and that homosexuality is inherently evil.
We discuss how much of the horror of the film comes from Cheryl's lust for her son in the way that she talks to him and touches him. We conclude by discussing Susan Tyrrell's performance and how intense and uncomfortable it is.
First and foremost, thanks to Adrianna for coming on to talk with us about these films. We are eternally grateful for her! As always, thank you to everyone and anyone who donated on Patreon, checked this episode out, or shared a tweet/shared a post on FB/gave us love by recommending us to someone. We love you forever for listening and donating. Any questions, comments, suggestions for movies and guests, or if you yourself want to join us for a movie viewing or even an episode, can be sent to [email protected]. We would love to hear from you! Thanks always to Justin Miller, Jacob Roberts, and Doug Tilley for their technical contributions and fliers, Mike Smaczylo for the shirts and fliers (you can check more of his work out at here), and also thanks to Josh Alvarez for the theme song, Chris, Brad, and LVAC for the support and buttons (check them out at www.xlvacx.com and on Twitter), Essex Coffee Roasters (www.essexcoffeeroasters.com don't forget promo code CINEPUNX to save 10 %!) and a HUGE thank you to anyone who retweeted us or shared something on Facebook that we posted. Follow us on Twitter and Instagram at @thehorrorbiz666, like us on Facebook at facebook.com/thehorrorbiz66, check out our Spotify account at Cinepunx, and remember to rate, review, and subscribe to us on ITunes. In fact, if you write us a review, email us with your mailing address and we'll send you some free pins and stickers!  Check out www.cinepunx.com for more info on some of our other podcasts, some ultra stylish Cinepunx related merchandise, and how you can donate to our Patreon! Until next time…thanks!